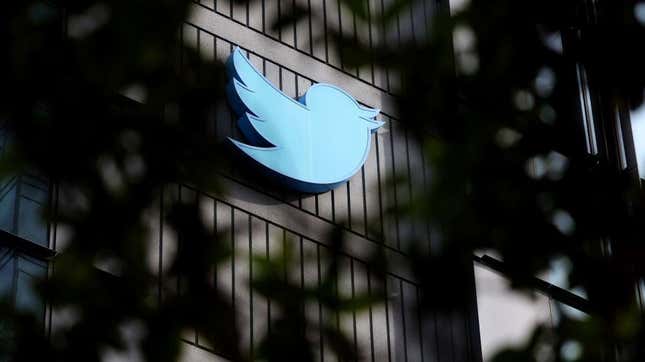 India is down to one Twitter office after CEO Elon Musk surprised employees in two of the three offices when he told them to work from home. The New Delhi and Mumbai offices were affected while the Bengaluru office located in Southern India was permitted to remain open.
Twitter Investor Sues Elon Musk Over Sneaky Stock Purchases
As reported by Bloomberg, Twitter, which had approximately 200 employees in its India offices, let go of more than 90% of the staff there last year and is now reportedly the target of the company's push to cut costs wherever it can. Musk has not publicly explained why he closed the offices, leaving only the Bengaluru location open, which houses mostly engineers.
This is the most recent in a spate of office drama for the company. Building management companies in California's Silicon Valley said Twitter had not paid its rent. The bird app appears to be in a downward spiral with employees receiving conflicting messages from their new-ish boss.
Musk previously mandated that all employees must come into the office or prepare to hand in their resignation, but in the weeks following, abruptly sent them home and told them the offices were closed.
The most recent office closures in India follow at least a dozen other closures in Hong Kong, the Philippines, Mexico, Africa, Australia, and South Korea, and plans are in the works to close the doors of most European offices, sources close to the matter told Business Insider.
As the office closures continue, it appears Musk is no longer prioritizing the Indian market, although the argument could be made that he isn't keeping any market at the forefront of Twitter's business model.
It is public knowledge that Musk is facing financial woes after purchasing Twitter for $44 billion in October last year and has acknowledged that declaring bankruptcy is not off the table. He cited a "massive drop" in revenue amidst an exodus of advertisers stepping back from the platform due to Twitter's apparent inability to adequately remove problematic and undesirable content.
Twitter's apparent instability has resulted in lawsuits from San Francisco and London building management companies for failing pay rent. In an attempt to scavenge any amount of revenue he can, Musk has auctioned off a vast amount of office items from espresso machines and furniture to Twitter bird statues, which surprisingly sold for thousands.
The question remains of how all of this will affect the remaining employees at Twitter's India offices and other locations around the world. The answer, like so many other questions surrounding the future of Twitter: no one knows.