Let's say you are a British penis-having sex-doer who has trouble with the whole erection thing but you don't want to talk to a doctor about it. Good news: You'll soon be able to buy Viagra over the counter. Incredible!
The British Medicines and Healthcare products Regulatory Agency (MHRA) announced that anyone over the age of 18 with erectile dysfunction could buy Viagra starting next spring. It still requires a discussion with some human (other than the one you are doing sex with) of course:
If marketed, the medicine will be sold from pharmacies following a discussion with the pharmacist. Pharmacists will be able to determine whether treatment is appropriate for the patient and can give advice on erectile dysfunction, usage of the medicine, potential side effects, and if further consultation with a general practitioner is required.
The release continues that those at high cardiovascular risk, liver failure, severe kidney failure, or those taking certain medications (like those containing nitrates) will still need to discuss their Viagra use with their doctors.
Viagra, for those few of you who may not be aware, is a pill that helps the body engorge penis tissue with blood to help the taker engage in certain sexual acts. The tablets consist of the chemical sildenafil citrate, once studied for its help with high blood pressure until its makers realized it would probably be better suited for erectile dysfunction.
G/O Media may get a commission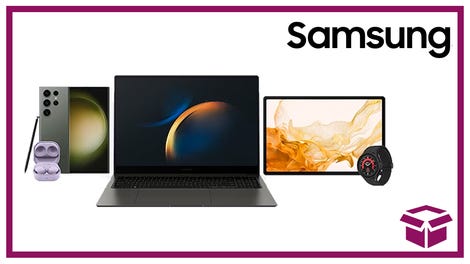 24 hour deals
Discover Samsung - Daily Deal
In the United States, something like 30 million people suffer from erectile dysfunction but require a prescription to take Viagra. It's frequently counterfeited—and it's possible that something like three-quarters of the Viagra purchased online is counterfeit, reported Forbes a few years ago.
The MHRA report states that, if the medicine was more easily available, some ED sufferers might look for legitimate Viagra and not potentially fake online options.
I reached out and asked Pfizer, the company that produces Viagra, if it has any plans with regards to the United States. I'll update the post when I hear back.
But in the meantime, if you happen to be in the UK and are having some penis problems, I pray this makes things a little less awkward.

[MHRA via the BBC]
Update 4:45PM: A Pfizer spokesperson sent Gizmodo the following email:
While we do not have information to share on specific [prescripton] to OTC switch programs in the United States, generally we consider prescription drugs—both within the Pfizer portfolio and outside it—for potential switch to non-prescription status. Our objective is to provide consumers with significantly greater access to medicines with well-established efficacy and safety profiles without a prescription.
So...who knows.