Washington state Governor Jay Inslee scored a major win for environmentalists on Monday when he rejected a permit to build what would have been the nation's largest oil-by-rail terminal.
The decision was a long time coming: In 2013, joint developers Tesoro Corporation and Savage Companies announced the proposed $210 million project, which they dubbed Vancouver Energy terminal. (Opponents, on the other hand, have appropriately named it the Tesoro Savage terminal.) The terminal would have covered 47 acres and sat along the Columbia River.

"When weighing all of the factors considered against the need for and potential benefits of the facility at this location," wrote Inslee in a press release, "I believe the record reflects substantial evidence that the project does not meet the broad public interest standard necessary for the Council to recommend site certification."
A coalition of groups, including the Columbia Riverkeeper and Oregon Physicians for Social Responsibility, has been vocally opposed to the terminal. For one, there's the disproportionate impacts to Native American and Hispanic populations, which even the state recognized in its Final Environmental Impact Statement, noting possible delayed emergency response times, losses in property value, and noise pollution during construction and from the trains themselves.
G/O Media may get a commission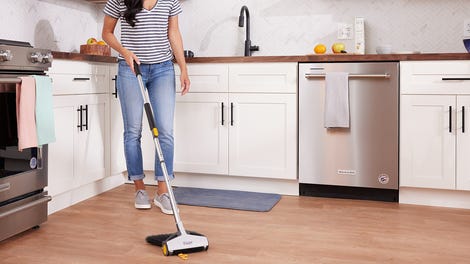 BOGO 50% Off
Flippr - BOGO 50% Off
Opponents have also cited concerns of increased fossil fuel dependence and potential oil train accidents, like the 2016 derailment in Oregon that destroyed more than a dozen train cars in the fire. Since then, activists have been adamantly protesting oil trains in Oregon, which shares a Columbia River border with Washington.

Glicerio Zurita, a community organizer with OneAmerica, one of the groups that's been contesting the terminal, told Earther a lot of work has gone into convincing the state to get on board. Many of the Latino residents are immigrants and had no experience expressing their feelings to government representatives before they got involved in the battle against the terminal. Since the governor's announcement rejecting the permit, Zurita says he's received calls from people who were proud to see their hard work succeed—especially those people who testified against the terminal during the public comment period.
"All those people are celebrating right now because they played a key role in this battle," Zurita told Earther in Spanish. "More than anything, [this effort] was about educating the Latino community because we have this big battle with immigration, and that makes it hard to focus on other issues."
But they did, and they succeeded.
As The Seattle Times has reported, the oil terminal's permitting process dragged on and became the longest Washington's Energy Facility Site Evaluation Council has ever seen, with about 250,000 public comments rolling in. In November, the council voted unanimously against the facility—which could have brought 360,000 barrels of crude oil from the Bakken Shale Formation all the way to the Port of Vancouver every day.
Inslee's decision also follows Washington's Port of Vancouver voting to end the terminal's lease earlier this month. The project's been doomed for some time now, but the companies still have 30 days to appeal Inslee's decision.
Inslee seems to be taking a pretty hard anti-fossil fuel stance these days. Along with rejecting this project, he's voiced concern over the Bureau of Land Management opening waters off the coast of Washington state to drilling, especially after Interior Secretary Ryan Zinke decided Florida could get off the list.
Still, few things are completely off the table under this administration; Trump's Department of Transportation even moved in December to repeal safeguards that would have made these so-called "bomb trains," as opponents like to call them, a little bit safer, by requiring they all have modern electronically controlled pneumatic brake systems by 2021. More than 30 incidents have occurred with these oil trains since 2013, as Earthjustice has documented.

The rejection of this oil rail terminal means one less disaster waiting to happen.