The flu vaccine remains the best proactive way to protect yourself and your loved ones from the influenza virus. But this upcoming flu season, there'll be a new weapon available against the nasty disease. On Thursday, the Food and Drug Administration announced their approval of a new antiviral treatment for the flu, said to be the first drug of its kind.
The drug is formally known as baloxavir marboxil, but will be sold under the trade name Xofluza. It was developed by the Japanese pharmaceutical Shionogi & Co., Ltd., in collaboration with the Swiss-based pharmaceutical Roche AG. Xofluza can treat both types of the flu virus that infect people, A and B. The drug has been approved for people 12 or older who have shown symptoms of the illness for no more than two days.
What makes Xofluza particularly exciting is that it goes after the virus in a different way than the only other class of flu antivirals currently do. It inhibits something called the cap-dependent endonuclease protein, which the virus needs to make more copies of itself. That, ideally, should mean that it can treat flu infections resistant to older drugs.
"This is the first new antiviral flu treatment with a novel mechanism of action approved by the FDA in nearly 20 years," FDA chief Scott Gottlieb said in a statement. "With thousands of people getting the flu every year, and many people becoming seriously ill, having safe and effective treatment alternatives is critical. This novel drug provides an important, additional treatment option."
The two clinical trials evaluated by the FDA for approval—which involved nearly 2,000 patients—showed that Xofluza was able to shorten the duration and reduce the severity of flu symptoms when compared to a placebo (in one trial, people on placebo returned to their normal selves within seven days, while it took slightly more than five days for people on Xofluza). Its clinical effectiveness was also judged to be about the same as another common antiviral flu treatment, Tamiflu.
G/O Media may get a commission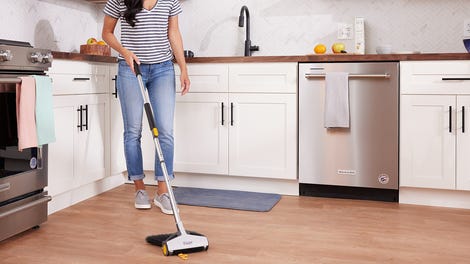 BOGO 50% Off
Flippr - BOGO 50% Off
The results of these trials, according to Shiogi researchers, also suggested that Xofluza could be even more effective at treating high-risk groups like the elderly than typical treatments; it might also stop the virus from replicating sooner, which would reduce the chances of further transmission. Unlike Tamiflu, which typically requires five single-day doses to work completely, Xofluza only requires one pill.
Xofluza doesn't come without its risks and costs, though. Its most common side effects include diarrhea and bronchitis. And it won't come cheap either: The treatment will be priced at $150, a spokesperson for Genetech, the Roche division that helped develop Xofluza, told CNBC, though there may be discount programs for some (a five-day course of Tamiflu, by comparison, can run anywhere from $50 to $100 without insurance). And of course, Xofluza is only meant to be a second line of defense against the flu.
"While there are several FDA-approved antiviral drugs to treat flu, they're not a substitute for yearly vaccination," Gottlieb noted.
Still, given that the flu is estimated to have killed at least 80,000 people in the U.S. last winter, one of the deadliest flu seasons ever seen, every little bit should help. (But still get your damn shot, preferably before the end of October).
[FDA]