This weekend at Wondercon, we got to see the next episode of the superhero show Arrow, in which everything changes for one character. And we also saw a sizzle reel of scenes from some other upcoming episodes. Not only that, but the cast and producer Marc Guggenheim hinted that we'll be seeing a lot of a character you probably never expected to see again. Spoilers ahead...
We won't tell you much about this week's new episode, except that Oliver is put in one of the hairiest situations he's faced thus far, and he gets some badass moments. Diggle gets to be a major hero, and one of the supporting cast makes a major life-changing decision that we're all going to regret. It's a fun episode that packs some pretty fun twists and revelations.
Meanwhile, the sizzle reel we saw included a lot more badass moments of Ollie ass-kickery, Oliver kissing Yao Fei's daughter Shado, and Oliver obsessing about the Undertaking and the Dark Archer. "Not everybody deserves mercy," says Oliver. Also, someone asks a suited-up Oliver "What happened to you on that island?" To which he responds, "You're about to find out," before unleashing some whup-ass.
And Tommy tells Ollie that if Laurel knew who Ollie really was, "she would choose you."
But also, there was our first glimpse of the big "flashback" episode 21, in which we see Robert Queen before his tragic boating trip — and Malcolm Merlyn is talking to him about the rising crime rate in the Glades and the need to do something to stop the cancer spreading. Robert Queen is not convinced that they need to go as far as Malcolm wants to — but Malcolm will not be swayed.
G/O Media may get a commission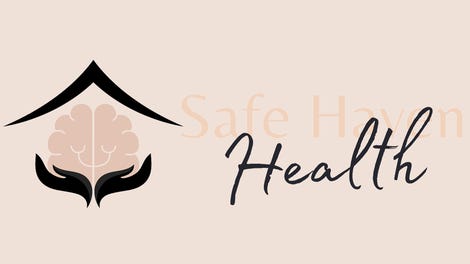 Addiction counseling
Safe Haven Health
In the show's panel, Willa TK expressed her hope that Oliver's kid sister Thea finally gets to pick up a bow and arrow and kick some butt, to which producer Marc Guggenheim responded that she'd like one scene Thea gets in the season finale. Also, Tommy Merlyn gets a cool moment with a gun in the season finale.
Added Guggenheim, episode 22 is a huge episode that would serve as a season finale for almost any show — but then episode 23 is "our season finale."
According to Guggenheim, there's a lot of stuff between Oliver and his late father, which we find out about towards the end of the season — and it casts a huge shadow over the final three episodes of the year. Meanwhile, Tommy is going to get a lot closer to his father, and this creates a bigger rift between Tommy and Oliver. "All fo these things are grist for the mill," said Guggenheim.
He added that they had a five-year plan for the flashbacks to Oliver's time on the island — but they're burning through story much faster than they expected. They never expected to introduce Shado in season one, although they always intended to have her show up eventually, hence the tattoo on Oliver's shoulder in the pilot which is connected to hers.
Stay tuned for more Arrow revelations — we did some interviews connected to Arrow today, and we'll be posting those in a few days.