One of the biggest draws at this year's Comic-Con was Cartoon Network's unapologetically bizarre animated show Adventure Time, in which the human boy Finn and his trusty dog Jake navigate the magical Land of Ooo, long after human civilization has disappeared.
The show — which is currently airing its fourth season — lured throngs of devotees to San Diego, and io9 was lucky enough to chat with Adventure Time's cast and crew during a brief respite from the convention hubbub.
1. Show creator Pendleton Ward — who we spoke with earlier this year — and voice actors John DiMaggio (Jake, Bender from Futurama) and Tom Kenny (the villainous Ice King, SpongeBob SquarePants) elaborated further on this kids' show's zany armageddon:
io9: What did Cartoon Network say when you pitched this bright, cheerful show with prominent post-apocalyptic elements?

Pendelton Ward: When I pitched it, I didn't pitch the apocalypse part of it — just the fun part. They were like, "That sounds good!" And then I put the apocalypse in the background. It's not hit over the head in the show, it's like cars buried underground in the background. It doesn't raise any eyebrows.

Tom Kenny: It's very fill-in-the-blanks. I enjoy that aspect and my kids do too.

John DiMaggio: The door on the wall between those two worlds is so thin. From day one, it's been obvious the Land of Ooo has some issues and can flip if you mistreat it. It's Pen's world — we're just squirrels in it, trying to get some nuts.
2. John DiMaggio revealed his warm-up routine to voice Jake...
John DiMaggio: This voice is so close to my regular speaking voice. All I do is drink a cup of coffee.
3. ...and his favorite episodes.
John DiMaggio: I like the one where Jake farts in a pocket — any time Jake farts is pretty funny. Also any time Lumpy Space Princess shows up, it's pretty awesome. It's like when Batgirl showed up on Batman in the 1960s.
G/O Media may get a commission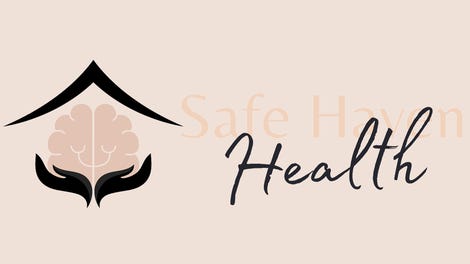 Addiction counseling
Safe Haven Health
4. In a delightful turn of events, Pendleton's mother Bettie — who is the unwitting subject of many of Pen's "Momics" — joined the press roundtables to discuss her son's formative years. (At one point, she referred to her animator son as "very sensitive," much to his muted chagrin.)
Bettie Ward: He started making animated drawing when he was five years old. He made little flip books, and I was like, "Ohmigod, he's going to be an animator! I've got to get busy and get everything for you, even though we're in the middle of nowhere."
5. The cast and crew, on Adventure Time's willingness to go a little stranger and darker:
Tom Kenny: So much children's entertainment is afraid of that cathartic, fairy-tale aspect of things. I always read my kids the unexpurgated "And the blackbirds pecked her eyes out. The end! Good night!"

Pendleton Ward: We have a lot of notes on an episode where Jake's reading a book and it's a Grimm's fairy tale about a fox that eats babies, "The Baby-Eating Fox." With notes, we try to find a happy medium and ask them to please let me do things. And then I ask "Please? Please? Please?" and send some drawings. And then they're like, "Maybe, fine."

Bettie Ward: Pen is a genius at negotiating.

Pendleton Ward: I'm a genius! Says my mother!

Bettie Ward: He's very soft-spoken and he knows what he wants. He digs in his heels quietly.
6. Pen discussed the writing process for the average episode:
Pendleton Ward: We write an outline. That takes about a week, to write the bare bones. The storyboard artists expand upon that in a week [...] It's awesome to have people like storyboard artists like Rebecca [Sugar] on the show. It's great to have people on the show who want to take in new, interesting directions. I have my own spooky way of doing stuff, and Rebecca has her's. On my first show, The Marvelous Misadventures of Flapjack, I wanted to do an episode of no jokes, only crying [...] But Cartoon Network does let us do a lot experimental, fun stuff — we had this episode "Thank You," which just follows a day in the life of a snow golem. Finn and Jake are hardly in it.
7. What was the most unlikely source of inspiration for an Adventure Time episode?
Rebecca Sugar: The Hillary Duff TV movie, Beauty & The Briefcase.

Pendleton Ward: I came home one day and my roommate was watching it on Netflix. That led to an episode where Lumpy Space Princess wants to write a book and goes undercover.
8. Finally, we asked Tom Kenny if he would ever bring back a certain retired albeit cherished character. And no, we're not referring to SpongeBob Squarepants:
io9: Tom, how often do people ask you to pull out Kedzie Matthews, your godawful stand-up comic from Mr. Show?

Tom Kenny: Hardly ever! I wish he came up more. Every now and again, people ask, "Do you miss doing stand-up?" And I say no — I don't really like it that much — but then when I think about going out there with a wig and touring as Kedzie, this horrible, high-energy, wocka-wocka club comedian, but that really interests me!
Top image: The Adventure Time poster by Mike Mitchell for Mondo.