The White House's purge of Barack Obama-era federal appointees has taken a few more turns with the termination of all remaining 16 members of the Presidential Advisory Council on HIV/AIDs, allegedly via a FedEx letter that offered no explanation, the Washington Blade reported this week.

Six of the council's members had already resigned earlier this year, according to the Blade, in protest of the administration's apparent disregard for PACHA's mission and its fiscal year 2018 proposal to cut the Centers for Disease Control's HIV/AIDs budget by up to $150 million. Donald Trump has disbanded other scientific councils like the National Climate Assessment Advisory Committee, though according to the Hill, in this case the White House is at least accepting nominations to replenish the now-empty board.
The Hill added profiles for the 16 members have already been scrubbed from the council's website at hiv.gov.
Obama similarly cleared out George W. Bush's PACHA appointees upon taking office, but with the mission of revamping the council to take on a more active role after it was largely sidelined by Bush. As Newsweek noted, Trump hasn't even yet appointed an Office of National AIDS Policy chief, despite the disease's deadly persistence in much of the country and thousands of resulting deaths a year—the first time the role has been left vacant since 1993.
According to the Blade, many of the advisers had time left on their terms, and fired advisers say this purge seems much more arbitrary than Obama's.
G/O Media may get a commission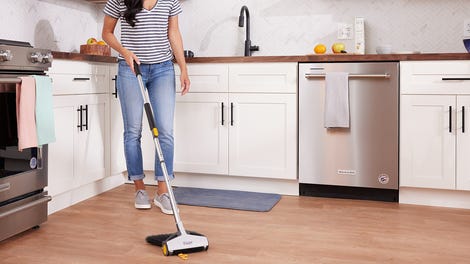 BOGO 50% Off
Flippr - BOGO 50% Off
"It is common for appointees to be terminated and for folks to kind of want their own people in," TrueRevolution CEO and council member Gabriel Maldonado told the paper. "I think where the discrepancy comes in is why a year later, number one? Two, many of us, our terms were over earlier this year and we were sworn back in, and three were stayed on nearly four months after an executive order was signed continuing the council."
Impulse Group DC President Devin Barrington-Ward told Newsweek that "Every organization serving people living with HIV and fighting to end this epidemic must galvanize their networks of clients, staff, and volunteers to resist and fight back against these dangerous HIV policy decisions."
While Health and Human Services is accepting nominations to replace the fired council members, it's probably a near-certainty Trump will simply stack it with dubiously qualified nominees more concerned with pushing through a conservative agenda (say, abstinence-only sex ed) than evaluating evidence-based approaches to the crisis. His prior nominees for scientific roles have included a right-wing radio host for USDA chief scientist as well as climate change skeptics and toxic chemicals lobbyists at the EPA, while the CDC allegedly directed staff preparing budget documents not to use words like "transgender" and "science-based" in order to avoid Republican ire.
As the Blade noted, Trump has repeatedly excised references to LGBTQ people from his statements on National HIV Testing Day and World AIDS Day.