If you didn't already have Amazon Prime, it's hard to imagine why, but with the addition of free unlimited photo and video storage, it's become a no-brainer. More than just a Dropbox assassin, the latest addition illustrates the real core of Amazon's plan to win: Making us all kings of infinite space.
Today's new photo storage plan significantly boosts the company's existing free cloud offering for Prime subscribers. It's got basically everything you could ask for from a photo locker. It supports for basically every file type, including support for uncompressed RAW and video files. (Video counts against your storage limit though, thanks commenters!) It'll sync files automatically from your phone to the cloud, so you don't actually have to remember to suffer through a manual backup. And it supports file sizes of up to 2GB. Some professionals might want more, but suffice it to say more than simply adequate, the unlimited offering is all most people will ever need.
And remember, if you already pay for Prime, it's pure added value. And that's bonkers.
We've said it over and over but it's worth pointing out what a good deal Amazon Prime is. For $100 a year I get:
Two-day shipping on basically any physical object I could want.
A very good, if not comprehensive selection of TV shows and movies
A similarly adequate streaming music service and online storage locker
A huge lending library of e-books for your Kindle
And now, online storage for all of my photos and videos
Now, let's add up how much money I am paying monthly to other companies for essentially redundant services:
$10 for Spotify music streaming
$9 for Netflix movie streaming
$10 for Dropbox
In other words I am paying $29 a month for services that I basically already get with my Amazon Prime account, with free shipping thrown in for good measure. Sure, Amazon Prime does not give me the absolute best version of all of these services. There are cool movies on Netflix I wouldn't see without that account; there are deep cuts I can't get without my precious Spotify; and as an online storage service, Cloud Drive, even with the new photo service, isn't exactly the most robust.
G/O Media may get a commission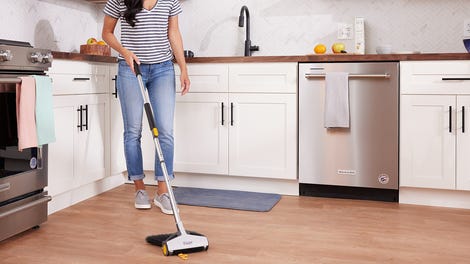 BOGO 50% Off
Flippr - BOGO 50% Off
But Amazon is doing a very good job of making me feel like an idiot for paying the other guys.
Regardless whether you pay for cloud storage in addition to your Prime account, it's clear that the latter is the truly indispensable service. If I were really strapped for cash, I could get by with just Amazon Prime for $8.333333 a month. This was true before without unlimited photo storage. It's truer still today.
Most of all, today's move solidifies what might be the most important part of Amazon's game plan going forward: Being the place where you keep your stuff, the piles and piles of digital detritus that overwhelmed your hard drive a long time ago. Music you buy from Amazon doesn't count against your storage space. Neither do movies. Neither, now, do pictures. We're all going to need bigger and bigger lockers going forward. Amazon's are limitless.
In return, Amazon gets a loyal customer, someone so bound to its ecosystem that they buy not just all of their digital goodness there but their diapers, toilet paper, and toothpaste as well. Ultimately, Amazon wants to be the source for your every retail desire. If you want to buy something, Amazon wants to sell it to you. And giving stuff away is Amazon's way of making that transaction happen. Amazon is selling you the deal you'd be crazy not to buy into, and that's how it keeps you close. Apple might have the brand, and Google might have the reach, but Amazon has free. It's an offer that's hard to beat.