In the early 1990s, comic book sales approached a modern high, a high catapulted by an effort to capitalize on the collector's market and often gimmicky events like the Death of Superman.
The art for one of the most iconic pieces of this time, Todd McFarlane's cover to Spider-Man #1, will be auctioned off in late July, with early bids already surpassing the $200,000 mark. What is the story behind this piece of art and it's current price, and better yet, could we see comic book art nailed to the walls of your local museum of modern art in the future?
Green cover, gold cover, silver cover, bagged cover
Marvel's 1991 Spider-Man series ushered in an age of polybagged first issue collectors items and platinum retailer incentive variant comic books. Created to show off the talents of Amazing Spider-Man penciler and comic book star Todd McFarlane, the first issue of the series sold over 2 million copies in a June of 1990.
Sales figures received a significant increase thanks to the different variants of the cover and the speculative aspect of the comic book industry at the time, but two million copies is an astonishing number - roughly fifteen times the print run of best selling comics of today and forty times a typical issue of The Walking Dead
G/O Media may get a commission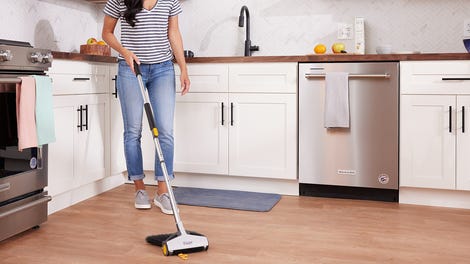 BOGO 50% Off
Flippr - BOGO 50% Off
The sales of Spider-Man #1 led to the record breaking sales of 1991's X-Men #1, which sold over seven million copies. Jim Lee and Chris Claremont's X-Men #1 continues to hold the title for most singles issues sold of a single issue.
From millions to one of a kind
While the original copies of Spider-Man #1 are all but worthless, the original art pen and ink art created by Todd McFarlane for the issues cover is currently at auction from Heritage Galleries. The piece of art is roughly twice the size of a typical comic book and in black and white, showing off additional line work and detail obscured in the printed version.
Bidding is on pace to break records for modern comic book art, as pre-auction bids already surpass $230,000 with well over 10 days to go before the auction's end.
The previous owner of this piece of art is a member of the Shamus family, publishers of the long lived comic book magazine Wizard.
While one of the most memorable images of the 1990s, McFarlane only stayed on the series for a handful of issues before leaving Marvel to found Image Comics and publish Spawn, a series which just celebrated its 20th anniversary. The once-boyish image of the 1990s comic book scene, McFarlane is now in his fifties, and while he does contribute to art duties on Spawn from time to time, McFarlane is better known to new generations for action figures created by McFarlane Toys.
Museum visit
If money ceased to be an object, are there any iconic comic images you would want to hang on your wall? Will we see a future where larger contemporary art museums are dotted with these beloved objects of pop culture? Amazing museums devoted to comic book art exist, like the Cartoon Art Museum in San Francisco, and are well worth the visit and your support. Will our descendants go on school field trips where they see a McFarlane on display next to a Warhol or a Damien Hirst installation? I hope so. Lucky kids.
Top image and images of the print cover of Spider-Man #1 are from Marvel Comics. Image of the original art is from Heritage Auction galleries.