According to a report for the Wall Street Journal, Apple is currently testing iPhone screen sizes as big as six inches. But don't get too freaked out; they won't be coming at the event next week.
Six inches is reportedly the upper limit of Apple's iPhone ambitions, but it's not the only option Apple's allegedly evaluating. The Journal's sources say new plans currently under consideration involve big screens that are as "small" as 4.8 inches as well. Or in other words: way more—and larger—screens than Apple typically has. I mean, six inches is pretty damn big. For reference, the hulking Galaxy Note 3 is only 5.7 inches, and the technically-a-phone Galaxy Mega tops out at an unusable 6.3-inches.
But according to component suppliers the Journal has talked to, the 6-inch option isn't the one Apple seems the most interested in. Eyes are most squarely set on the 4.8-inch option, which is still a damn sight bigger than the iPhone 5's 4-inch screen.
This isn't the first time we've heard this kind of talk coming from the Wall Street Journal, or in general. Remember the "iPhone Math"? And even if Apple is testing screens that large, it doesn't mean they're bound for store shelves. Part of the reason you test is to decide whether or not something actually works well enough to sell. It'd be more surprising to hear that Apple isn't testing out larger screen sizes.
G/O Media may get a commission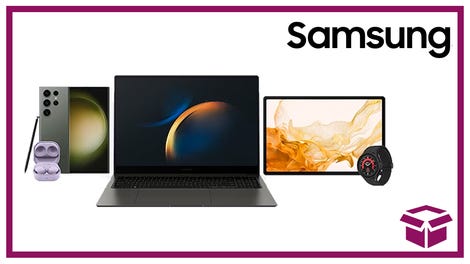 24 hour deals
Discover Samsung - Daily Deal
Still, there's been a very clear trend toward larger and larger screen sizes in the Android world, and even in the world of Windows Phone 8. What's the harm in just testing it out a little? But Apple's been the one of the very last phablet hold-outs. If it caves, there may be no going back. [WSJ]