For eight years, YouTube has released end-of-year Rewind videos that showcase some of the platform's top trends, music, and memes. The recaps feature some of the most popular YouTube personalities acting out cheesy scenarios in an extended musical video, and are generally accepted to be awful. This year's rewind was so universally despised that it has become one of the most disliked video of all time on the network, second to Justin Bieber's 2010 hit "Baby."
This year's Rewind video starts off with Will Smith getting a ping on his phone alerting him that the YouTube Rewind video is ready. He then inexplicably muses on what he'd do if he could control Rewind, before his imagination gives way to a heavily Fortnite-inspired cringe-fest fantasy filled with many of the same creators who have been featured in past years.
At the time of publishing, "YouTube Rewind 2018" has been viewed almost 98 million times, "liked" 2 million times, and "disliked" a whopping 7.3 million times.
The Justin Bieber classic, featuring Ludacris, has been "disliked" 9.7 million times. But it's worth noting the ratio—"Baby" has also been liked 10 million times. So you could argue that the YouTube's recent rewind video is all-around more unpopular than "Baby."
It also took years for the Beebs classic to reach that many dislikes—while YouTube's latest rewind video was posted less than a week ago.
YouTube Rewind videos have been criticized in recent years, but not until now has one received such a disproportionate number of dislikes. As the BBC suggests, the surge of dislikes might have something to do with the fact that the video did not include some of the most popular YouTube creators—Shane Dawson, Logan Paul, and PewDiePie—all of whom stirred controversy over offensive statements and videos in the last two years.
G/O Media may get a commission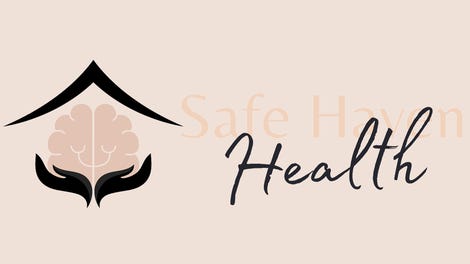 Addiction counseling
Safe Haven Health
YouTube did not immediately respond to a Gizmodo request for comment on the video's surge in dislikes.
PewDiePie, real name Felix Kjellberg, made a reaction video, mocking most of the content in this year's Rewind video. In his video he said that he was not asked to participate this year, just as he was not asked to participate last year. But he said he appreciated that this year YouTube informed him he would not be taking part.
In his video, PewDiePie was especially critical of all the references to the Fortnite video game. He suggested one way to make a better video in the future would be to only feature up-and-coming creators rather than the usual suspects. "I would cut everyone that is in it every year," he said. "I remember Rewind [used to be] something that seemed like an homage to the creators that year."
YouTube could also try making a Rewind video that isn't so cringeworthy.
Update December 13 3:00pm: "YouTube Rewind 2018" has surpassed "Baby" as the most disliked video on YouTube. It has now been disliked more than 10 million times. A YouTube spokesperson told Gizmodo: "Every year when we release our Rewind video, our number one goal is getting the community to engage with it. This includes liking and disliking the video. With millions of comments, millions of likes and dislikes, and more than 100M views, we're pleased with the results." 
A company representative told The Verge,"dethroning 'Baby' in dislikes wasn't exactly our goal," adding: "Honest feedback can suck, but we are listening and we appreciate how much people care."
[BBC]