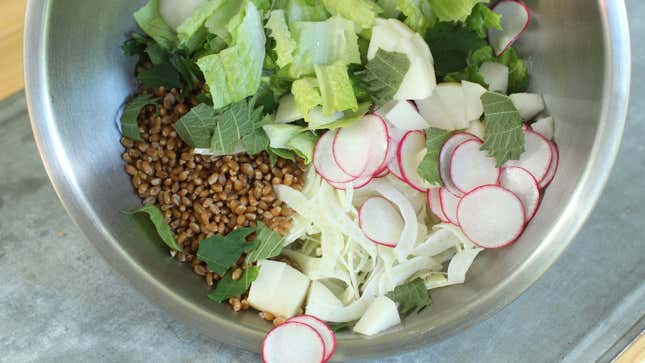 Spring has officially sprung throughout the U.S., and the country is finally green. A lot of those plants are great, but some are invasive. They're taking up root, and taking up space that should go to our native plants.

What is there to do with so many invasive plants? You can rip them to shreds. You can also do your part to support native species by simply eating some invasive leafy greens. Blanche them, throw them into a stew or toss them into a salad if you're pressed for time.
If you see any of these plants below, shove them on a plate and dig in. (Mandatory warning: Be sure the plant is what you think it is before putting it in your mouth.)
Want more climate and environment stories? Check out Earther's guides to decarbonizing your home, divesting from fossil fuels, packing a disaster go bag, and overcoming climate dread. And don't miss our coverage of the latest IPCC climate report, the future of carbon dioxide removal, and the un-greenwashed facts on bioplastics and plastic recycling.