After years of being a "hotspot desert," Germans could finally have widespread free WiFi by fall, thanks to a proposal that relaxes some online piracy guidelines.

Until now, businesses—from local coffee shop owners to hotel chains—were responsible for what happened on their networks, which discouraged them from offering free WiFi out of fear that they'd get sued if a user torrented the latest Captain America movie. The new amendment would absolve providers of responsibility, in hopes that this will encourage businesses to provide WiFi and increase coverage throughout the country.

An earlier amendment proposed last September had required passwords for all networks, but this was seen as too restrictive. The new law is the result of a deal between German Chancellor Angela Merkel and her Social Democrats coalition partners.
Germany has lagged behind the rest of Europe in WiFi coverage. There are only two hotspots for every 100,000 German residents, according to a 2014 study by the Internet group Eco. In contrast, there are 29 hotspots for every 100,000 people in Britain.
So the deal is a big step forward and the culmination of a long-standing debate between German politicians. Justice Minister Heiko Maas tweeted that this change was long overdue:
G/O Media may get a commission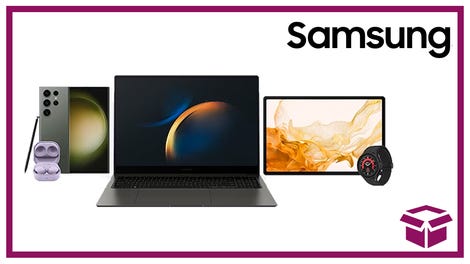 24 hour deals
Discover Samsung - Daily Deal
(Bing translation: The way for more free #WLAN is free at last. The abolition of the #Stoererhaftung is overdue and important step.)
Though Germany has traditionally taken copyright infringement very seriously, the otherwise tech-savvy country is eager to further Internet development, which just isn't easy if few people are offering, and using, free Internet access in places like cafes.
This move follows a similar trend in other parts of Europe. In March, an advocate-general of the European Court of Justice filed an opinion in a court case stating that business operators shouldn't be responsible for illegal activities happening on their networks. If the ECJ follows its advocate's opinion in the ruling, it could clear the way for more free WiFi across all of the European Union.