The new Congress is going to be a bit different than the old Congress. During an orientation week for new members of Congress, Alexandria Ocasio-Cortez showed up at Nancy Pelosi's office. This in itself would not be news, except that she was joining protestors demanding more urgent climate action.

Even before they took the House, national Democrats promised to do precious little on climate change. Since last week's election, that needle has shifted slightly. Press reports have indicated that Democratic Leader Nancy Pelosi—who has said she expects to be elected speaker for the next Congress—would reinstate a select committee on climate change that could investigate the issue but not craft legislation. Which is, basically, good for nothing.
It's against this backdrop that an estimated 200 protestors from the Sunrise Movement and Justice Democrats, two progressive groups with the former pushing to get fossil fuel money out of politics, dropped in on Pelosi's office on Tuesday morning. The groups are pushing a draft resolution that would give the select committee teeth to create a Green New Deal while also asking Democrats to reject fossil fuel donations and barring those that do accept them from being put on the committee.
Such a policy would be modeled after the public works policies that helped lift the U.S. out of the Depression, and would focus on speeding the renewable transition along in a just manner over the next decade. The outlines of a Green New Deal, including 100 percent renewable energy and funding for green infrastructure and carbon capture technology, are broadly supported by Americans. And it has champions in the incoming Congress, including Ocasio-Cortez and other progressives backed by Justice Democrats.

G/O Media may get a commission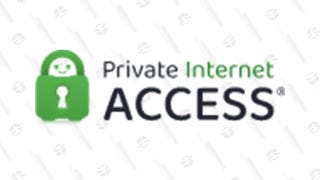 $3 per month
Private Internet Access | 2 Years + 2 Months Subscription
"We have to get to 100 percent renewable energy," Ocasio-Cortez told the assembled protestors in video taken at Pelosi's office. "There is no other option. It (the protest) is not just about confrontation, it's about real meaningful unity behind our goals."
There are a few realities to consider, the most of important of which is the climate itself. Scientists have laid out in stark terms what the world has to do to avert catastrophic climate change. Carbon emissions must fall 45 percent by 2030 and be net zero by mid-century.
The political reality is of course that Democrats only control the House, and any meaningful climate legislation is basically DOA in the Senate. But that doesn't mean it's not worth crafting legislation for the right time. Democrats accepting the reality of climate change puts them miles ahead of Republicans, but they're largely unprepared at the national level to chart a legitimate path forward.
Politics can bend, the rules of physics can not. The protestors are focused on the latter in the hopes of changing the former.
In response to the protest, Pelosi officially announced she would move to reconstitute the select committee while not mentioning any specifics about its purview. Her office told Earther details would be considered in the House rules package.
In a tweet, the Sunrise Movement called it "bringing a squirt gun to a wildfire." Justice Democrats tweeted "[n]ot good enough." It's likely not the last time Pelosi or Democratic incumbent in the House will hear that.
"We've sent the message to Nancy Pelosi and Democratic leadership that we'll be fighting for the big, bold, popular solutions our country needs," Varshini Prakash, founder of the Sunrise Movement, told Earther. "Over the next few weeks, we'll be pushing other progressive leaders to champion Congresswoman-elect Alexandria Ocasio-Cortez' resolution to form a House Select Committee for a Green New Deal."
This post has been updated with comments from Pelosi's office and Varshini Prakash.