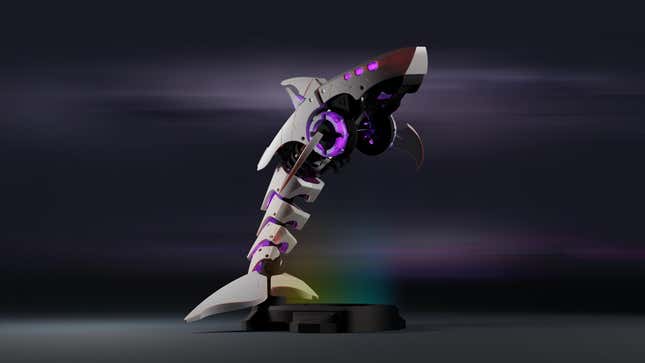 Taking direct inspiration from the realm of neato PC case mods, Cooler Master announced Wednesday during CES that it was finally close to selling its own strange, strange cases—one designed to look like a shoe and the other resembling a shark.
Apple's Bigger-Screen 15-inch MacBook Air | Gizmodo Review
In its release, the company said the Shark X is based on the user Inony's Leviathan case mod, which was designed to resemble an animal-esque robot akin to the designs seen in the game Horizon Zero Dawn. It stands about 25 inches tall, and the company's specs say it supports a Mini-ITX motherboard, two 2.5-inch drive bays, and has just 335mm of clearance for a graphics card. Despite its wild design, the company said the Shark X case was meant to allow upgrades down the line.
Though the company did not reveal prices, the Shark will almost certainly take a big bite of your budget. It's coming stock with a beastly GeForce RTX 4090 graphics card. The company also said the case could support an Intel Core i9 12900k or the AMD Ryzen 9 5950x. It's built to support a 120mm AIO cooler to keep those CPUs frosty during a heavy load.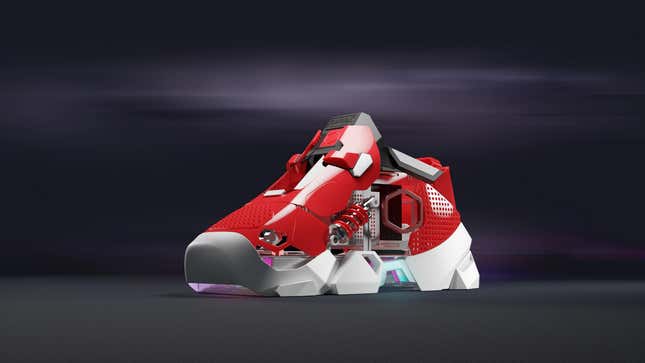 Though the company previously revealed its Sneaker-shaped case last year, the release date has since been pushed to later in 2023. The Sneaker X was designed by user JMDF back in 2020 for the Case Mod World Series. At more than 25 inches long and 25 inches in height, the shoe is definitely bigger than most feet can accommodate. It also supports a Mini-ITX motherboard and a similar graphics card clearance as the shark. The company said the case comes pre-equipped with an Nvidia GeForce RTX 3080 Ti. For cooling, Cooler Master said it can support a 360mm AIO cooler radiator at the bottom of the case that keeps things cooler "without forming bubbles."
Cooler Master said the Shark X and Sneaker X will be on the market sometime in Q3 this year.
Our team is on the ground in Las Vegas working around the clock to share all the biggest news and announcements from CES 2023. Here are some of the best reveals made at the show so far, and make sure to check back often for the latest and greatest.