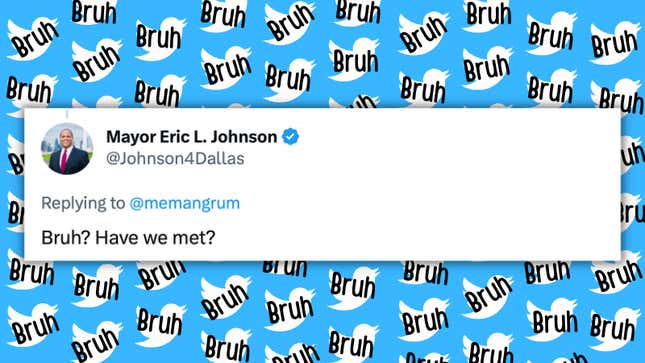 A reporter says she was fired by her paper after calling the mayor of Dallas "bruh" on Twitter, a comment the news outlet claimed violated its social media policy.
Meghan Mangrum, now formerly a reporter for The Dallas Morning News, sent out what she thought was a harmless but firm tweet standing up to Mayor Eric Johnson, D Magazine reported. In mid-February, Johnson slammed local and national media outlets for not reporting on the decrease in violent crime in the city. An increase in violent crime in Dallas, the mayor stated, would certainly be covered.
"Our local media have no interest in reporting on this data, which is why you haven't heard about it," Johnson tweeted on Feb. 11. "And as we've seen recently, if policing or crime stories don't feed into a particular narrative, the national media has zero interest in them. If it doesn't feed into our worst tribal instincts or show a city devolving into violent crime-ridden chaos, the media will not cover it."
Mangrum saw the mayor's tweet, as well as tweets from her colleagues contradicting him, while on the way to a hockey game and decided to chime in.
G/O Media may get a commission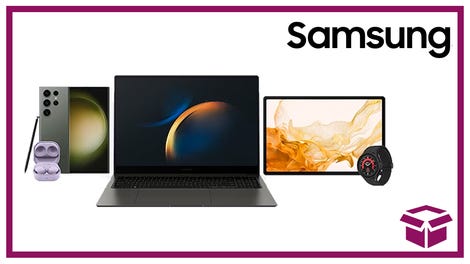 24 hour deals
Discover Samsung - Daily Deal
"Bruh, national news is always going to chase the trend. Cultivate relationships with quality local news partnerships," Mangrum said in a now-deleted tweet.
The mayor was not amused.
"Bruh? Have we met?" Johnson responded. In a subsequent tweet, he added: "Gotta love when folks let their inherent biases show. I get to be addressed as 'bruh' by someone who writes for my daily local paper whom I've never met."
Mangrum is currently without a job and moving back to her parents' house in Florida. She told D Magazine that her tweet had been an attempt to stand up for her colleagues.
"Standing up for my colleagues and the work that we do, when I know we're doing good and honest work, is something I pride myself on and something that I look for in my colleagues and in my workplace as well," Mangrum said.
The Dallas News Guild, the Morning News' union, has filed a complaint with the National Labor Relations Board protesting Mangrum's firing. The union believes Mangrum's firing was meant to "cause a chilling effect on the bargaining unit," which is in the process of negotiating a new contract.
The Morning News wasn't too fond of Mangrum's "bruh" comment, either. She was called into a meeting by the outlet's executive editor Katrice Hardy, who is Black, days later and asked if she would have used the word "bruh" if the mayor was white. Mangrum, who is white, said she would have, as reported by D Magazine.
Indeed, Mangrum has used "bruh" to speak to all sorts of people on Twitter, including fellow hockey fans, D reported. Nonetheless, she told D Magazine it wasn't her place to determine whether people took her comment as a racist remark, although she clarified that it was not her intent.
"I would never tell a person of color, 'Oh, it wasn't racist. You shouldn't feel that way,'" Mangrum said. "But I know my intent, and it was not at all about race. I use that word with my friends and when I tweet about hockey. It's just part of my vernacular. I grew up in Central Florida, and, you know, I'm a millennial."
One day later, after organizing and participating in a union protest against the Morning News, Mangrum was fired and told she had violated the outlet's social media policy. She claims she was not told what specific part of the policy she violated.
Hardy told Gizmodo in an email that the paper did not comment on personnel matters.