We've seen some glimpses of it in the trailer, but now we have a few more details about the sword that Diana takes from Themiscyra and into World War I. Warning, some speculation is at the very bottom of this post.

In the Wonder Woman trailer, there were brief looks at Diana getting her costume, shield, and sword from where they are being carefully kept on the island. It didn't seem like she was doing it with permission, but Entertainment Weekly's exact word for what she's doing is "steals." Here's what we saw in the trailer:
And here's the full, much brighter look from Entertainment Weekly:
G/O Media may get a commission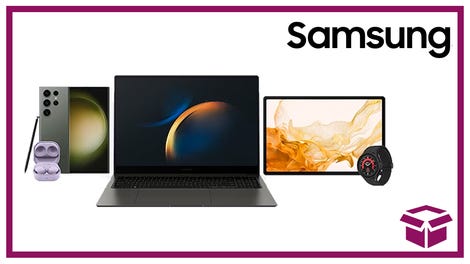 24 hour deals
Discover Samsung - Daily Deal
Along with the photo was a comment from director Patty Jenkins (Monster) describing the importance of Diana's decision to take these things and go into the world of men. "This is her moment. She's heard all the terrible things about man's land. But she's also heard that mankind is in need and under duress. This is her great moment to make the decision to be the one to try and save them," said Jenkins.
There have been rumors that part of this movie's plot includes Ares and his desire for a powerful Amazon sword, and that the war is a way in for him. That could explain why the island was attacked by Germans—as patsies for the God Killer-seeking Ares. And maybe Diana has played right into his hands by taking it off the island.