Poking around in the code of astrophysics papers provides a behind-the-scenes peek at the process of science. Practical, hilarious, and cringe-worthy, this is how new science is discovered.
Astrophysics research papers are regularly deposited in the open-access arXiv electronic archive and distribution server. The papers can be in various states: sometimes they're papers awaiting peer review, sometimes they're copies of final drafts published in major journals. The archive's goal is to provide access to papers perpetually: once submitted, a paper can be revised (with earlier versions still accessible) but never removed.
Many scientists, astrophysicists included, draft their papers using LaTeX, a document markup language. While it doesn't have inbuilt multi-author tracking systems like commercial word processors, hidden comments allow coauthors to coordinate their efforts. Pair a persistent, versioning archive with papers written with hidden comments in the markup language, and the result is that sometimes a bit more snark makes it into publication than originally intended. That's where @OverheardOnAph comes in, a Twitter account dedicated to eavesdropping on tex-source comments in astrophysics papers published in arXiv.
The comments can be anything from stern commands to stop changing how a name is spelled, to mundane reminders of tasks left to do before publication. It can give glimpses at the scientists themselves, including frustrated ranting about code that refuses to behave, giddily enthusing about getting paid to play with lasers in space, or musing about the philosophical ramifications of a mathematical error. The comments debate if a particular idea should be elaborated on or deleted entirely, and if a limitation to the data should be highlighted or ignored. Altogether, the result is a peek backstage into the practice of science, getting from the raw observations to the ideas that shape astrophysics. Here's a sample of some of my favourite accidental commentary:
To-Do list comments only work if you remember to read them:
G/O Media may get a commission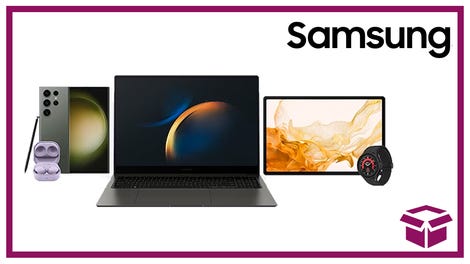 24 hour deals
Discover Samsung - Daily Deal
Science is an incremental process, building on the knowledge of others. Acknowledging those who came before without sounding unforgivably arrogant takes finesse:
Figuring out who to cite can be a dicy proposition, especially when anyone you forget might be the one conducting peer review:
But don't get too carried away with sharing intellectual glory:
Even rocket-scientists need to double-check their math:
and maybe also their grammar:
Occasionally, the boundary between astrophysics and metaphysics narrows:
Scientists are humans, excited by the work that they do:
and nervous about making mistakes:
After two months of pulling comments into the light, @OverheardOnAph is starting to get pulled into the comments:
Image credit: source code excerpt from arXiv:1307.5849 by Montet et al.