According to new plans filed with city officials, the Boring Company is building a car elevator inside the garage of a nondescript house near Los Angeles. The steel shaft is designed to lower a vehicle down to a test tunnel that snakes beneath the city of Hawthorne. And as some jokesters have pointed out, the whole situation sure does make it seem like Elon Musk is building his own Batcave.
Obviously, the embattled billionaire isn't really creating a lair where he can hide high-tech weapons and a tactical suit designed for fighting crime. According to the Los Angeles Times, this new car elevator is just the latest in a series of tests for the Boring Company's mission to create a network of underground roads that will cure Los Angeles of its historically terrible traffic jams. This is perhaps the most whimsical of Musk's various companies and pursuits, which is why it seems surprising that he's actually following through with the experiments. It's equally remarkable that Musk and the Boring Company are hiding this futuristic new infrastructure in plain sight.
Honestly, this house could not be more nondescript. Hawthorne, California is the home of the Boring Company's headquarters but is otherwise an unremarkable city near LAX airport. The house is on a residential street, W. 119th Place, and is close to the Hawthorne Municipal Airport, where SpaceX is headquartered and Tesla has its design center. But beyond proximity to some of Musk's other companies, there's nothing about this particular house that would make it stand out. It actually looks like a bit of a dump. The Boring Company bought it in January for $485,000 through a shell company called Irma's Place. That price is pretty low compared to what houses around it are worth.
But Musk and the Boring Company aren't interested in the house itself. They're primarily concerned with the garage and the ground beneath it. According to city records, they plan to carve out the elevator shaft in the garage and connect it to a test track 40 feet underground. There are also plans to build another, bigger garage behind the house that will connect to the test track, and the Boring Company bought a nearby industrial building nearby for $2 million, where the company plans to transport the cutter head used for digging the test track. Apparently, none of this will cause too much of a ruckus.
G/O Media may get a commission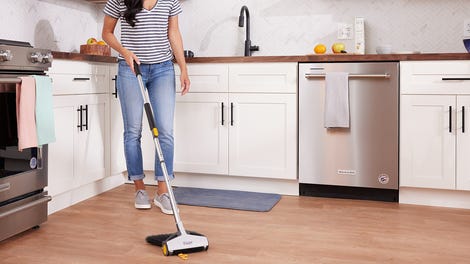 BOGO 50% Off
Flippr - BOGO 50% Off
"We'll be completely contained within the garage," Brett Horton, the senior director of facilities and construction for the Boring Company and SpaceX, told city officials. "You won't be able to see or hear it."
The process of building all this has been low-key so far. The company has installed a crapload of security equipment in anticipation for the elevator's construction and use. Meanwhile, Musk recently announced that a two-mile-long test track underneath Hawthorne called "the Loop" will open to the public on December 11, though he teased the idea of public rides back in May. The Boring Company has released pictures of this tunnel which does indeed look like a tunnel but, at least at the time this photo was taken, does not look like a track that will transport vehicles at a top speed of 155 miles per hour.
We'll see if Musk and the Boring Company really do start giving people tunnel rides in six weeks' time. While the 47-year-old has earned a reputation for harassing rescue workers and attracting SEC investigations, he has not historically followed through on all of his promises. In the past, Musk has said of the Boring Company, "We have no idea what we're doing." Which doesn't mean he'll fail! At the very least, the Boring Company has released a some very cool and futuristic-looking concept videos. It's also sold a lot of flamethrowers, for some reason.
If you let your mind wander a bit, though, it doesn't matter if the Boring Company succeeds at creating a vast network of underground transportation tunnels in cities like Los Angeles. That mission could be abandoned by next year, but Musk would be still be left with at least one sprawling underground lair, concealed from public view by a dilapidated house and accessible by a car-sized elevator in its garage. Just imagine the possibilities.