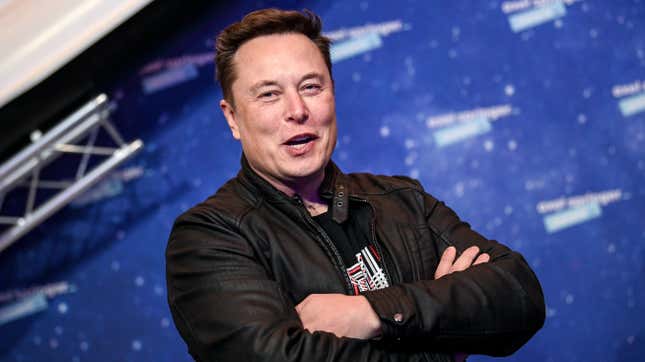 Neuralink, Elon Musk's Brian computer interface company, said late Thursday that it had received long-awaited FDA approval to begin brain tests in human subjects. Soon, the company will conduct invasive brain surgery on humans to determine whether its mind-reading technology can help people with severe paralysis regain control over their bodies using only neural signals.
Warning! Microsoft Wants ChatGPT to Control Robots Next
"This is the result of incredible work by the Neuralink team in close collaboration with the FDA and represents an important first step that will one day allow our technology to help many people," Neuralink said in a tweet announcing the approval. Recruitment for the trials isn't open yet, so anyone itching to voluntarily have their skull preyed open by Musk's company will have to wait a bit longer.
Neuralink and the FDA did not immediately respond to Gizmodo's request for comment.
What is Neuralink?
The Musk-owned brain-computer interface (BCI) company is one of many startups racing to connect human brains with computers via implantable brain chips. Neuralink's small circular implant called the "Link" requires patients to undergo invasive surgery to attach the device directly to the brain where it then reads neural signals. A bed of tiny wires stemming from the device hovers over the patient's brain to monitor activity and use electricity to stimulate certain areas.
In the short term, Neuralink believes the device could be used to treat severe neurological diseases like Parkinson's and epilepsy as well as degenerative diseases like ALS. Longer term, however, Musk has made clear he believes the device could one day enhance human intelligence and act as a bulwark against artificial intelligence overlords. Think singularity but with bloodier scalps.
The FDA approval for human subjects marks a major milestone for Neuralink which up until now had been testing its devices in monkeys and other animals. Those tests weren't without controversy. Last year, an animal rights group called the Physicians Committee for Responsible Medicine publicized a complaint filed with the USDA accusing the company of torturing its monkey test subjects during trials. Some of the monkeys equipped with the device, according to the rights group, allegedly experienced extreme vomiting and exhaustion while others, overcome by stress, allegedly mutilated themselves. Neuralink has previously denied mistreating its test animals.
Neuralink wasn't the first brain-computer interface to receive FDA approval. Synchronize, an Australian-based startup that wants to use the tech to let immobilized people send emails and texts with their thoughts received FDA approval in 2021 and actually reportedly implanted its device into a human head last year.
There are plenty of good reasons why a paralyzed or disabled person may seek out Neuralink or some other BCI company to restore physical functions, but it's still unclear whether Musk's long-term vision of chip-aided supercomputing cyborgs is actually desirable. Last year, 78% of US adults surveyed by Pew Research said they probably or definitely would not want a computer chip implanted in their brain to process information faster. More than half (56%) of the people polled said they believed widespread use of the technology was a bad idea, compared to just 13% who said it was a good idea.