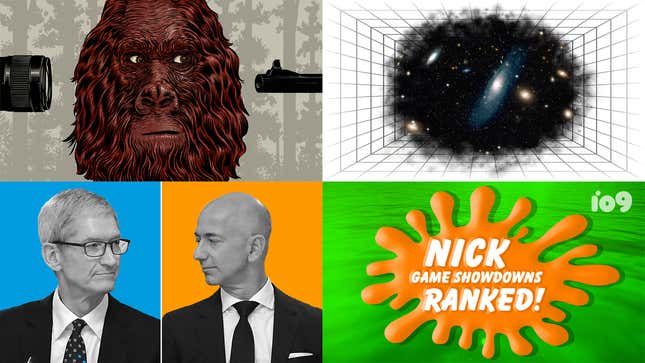 Here at Gizmodo, we've just wrapped up Feud Week: A series on personality and business clashes in the tech world, scientific disputes, and whether or not to shoot Bigfoot. (I say let the big guy do his thing, unless it turns out it's kidnapping people with mind-waves to make more Bigfoots.) Some have said that a Nice Week is in our future. I say Feud Week ends when I say it does and those people are jerks.

Rob Savage on Collaborating with YellowJackets' Sophie Thatcher
So you have two choices. The first is to "bring it," you peace-loving cowards. But if your weak little bodies cannot stomach more feuding, perhaps you could recuperate by reading the best Gizmodo stories of the week.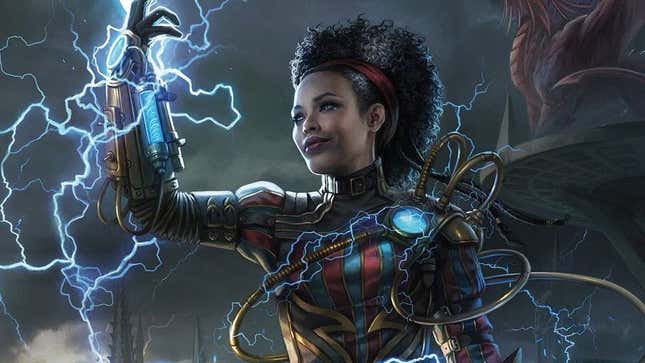 Three artists traveling to Wizards of the Coast's headquarters to join the latest Dungeons & Dragons brainstorming session were reportedly denied entry into the United States and sent back to their home countries over issues with their visa waivers.

Over the weekend, Magic: The Gathering artists Anna Steinbauer, Magali Villeneuve, and Titus Lunter—from Austria, France, and the Netherlands, respectively—shared reports of being detained at the Seattle–Tacoma International Airport, also called Sea-Tac, by immigration officials. They were headed to Wizards of the Coast's headquarters in Renton, Washington for a Dungeons & Dragons "concept push," or a several-week meeting to bounce ideas back and forth for upcoming content. The story first surfaced on Villeneuve's Twitter thanks to her husband, who expressed concerns about the artists' safety as their phones, passports, and luggage had been taken away, leaving them cut off from anyone who could help them.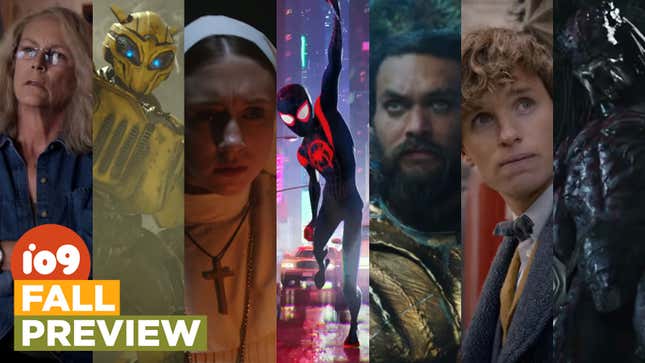 It's that time of year. The weather gets cooler, the leaves start to change, and movie releases get just a little more adult. At least, in theory. We've rounded up all the movies io9 readers will want to keep an eye out for through the end of the year.

This fall, awards season blends with genre in a bunch of unique ways thanks to filmmakers like Robert Zemeckis, Damien Chazelle, and Luca Guadagnino. Then there are the usual holiday blockbusters as well as lots of small and interesting horror movies, different takes on the superhero genre, unexpected sequels, spin-offs, and more. Here's all the eclectic sci-fi, horror, and fantasy films coming to theaters (and streaming) in the next few months.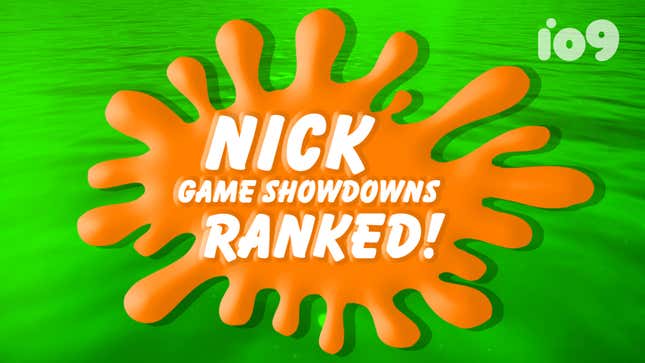 Nickelodeon game shows are a cutesy, silly, slime-covered tradition. Who didn't yearn to step onto the Nickelodeon Studios lot and compete for cash, prizes, and fabulous vacations to...I guess Florida, or maybe Denver? Some shows made it harder, or even way harder, to win the grand prize than others. Here's our list of the Best Final Rounds from Nickelodeon game shows, ranked from ridiculously easy to actual torture.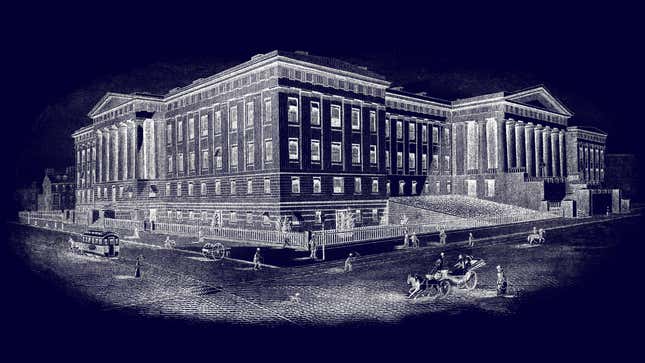 The world of invention is famous for its patent disputes. But what happens when your dispute wasn't with another inventor but whether the Patent Office saw you as a person at all? In 1864, a black man named Benjamin T. Montgomery tried to patent his new propeller for steamboats. The Patent Office said that he wasn't allowed to patent his invention. All because he was enslaved.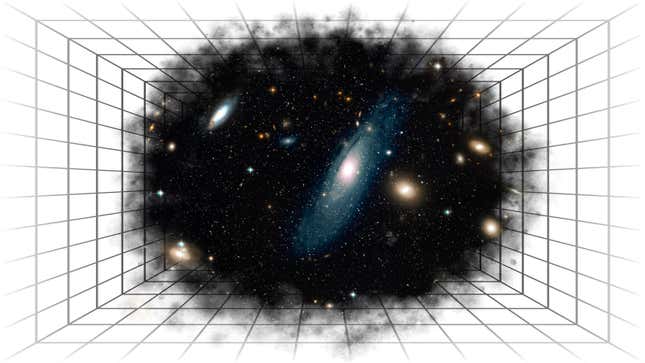 A fight over the very nature of the universe has turned ugly on social media and in the popular science press, complete with accusations of "cheating" and ad hominem attacks on Twitter. Most of the universe is hiding, and some scientists disagree over where it has gone.
It's quite literally a story as old as time. Wherever you look in the cosmos, things don't seem to add up. Our human observations of the universe's structure—as far back as we can observe—suggest that there's around five times more mass than we see in the galaxies, stars, dust, planets, brown dwarfs, and black holes that telescopes have observed directly. We call this mystery mass, or the mystery as a whole, "dark matter."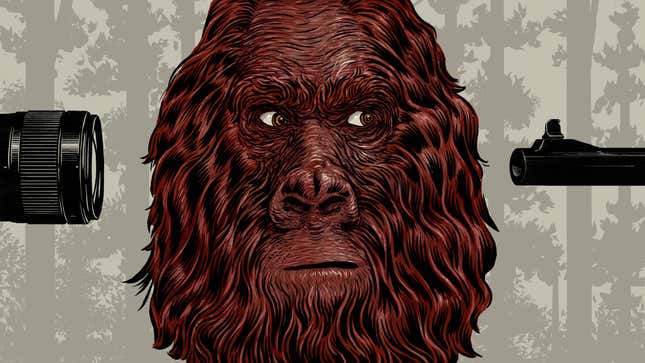 How do you kill Bigfoot?

"You would need a heavy-duty rifle," according Jim Lansdale, co-founder of the Gulf Coast Bigfoot Research Organization (GCBRO). "I would suggest a 30-aught-six or better; .458 or something like that. Maybe a seven-mag'. But it's all shot placement and you'd have to shoot him in the head. You can't body-shoot him. They're too big."
Lansdale has thought a lot about killing Bigfoot.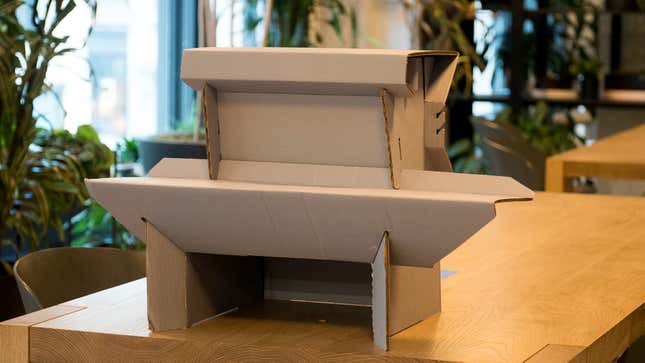 There I was, minding my own business, calmly enjoying my new standing desk, when the room erupted. Baffled, I looked up to catch a twinge of violence in their eyes just as this pack of hyenas I call my "team" lashed out.

"I'm gonna kick it one day," one of my Gizmodo coworkers, Alex, shouted from across the room. Thus began what would turn into months of relentless ridicule over a simple piece of ergonomic office furniture.
We humans are masters of resentment—a characteristic that can be traced back the beginnings of recorded history. Feuds seem to be an indelible aspect of the human condition, but why should this be? We spoke to the experts to find out why we love to hold a grudge, and the importance of letting go.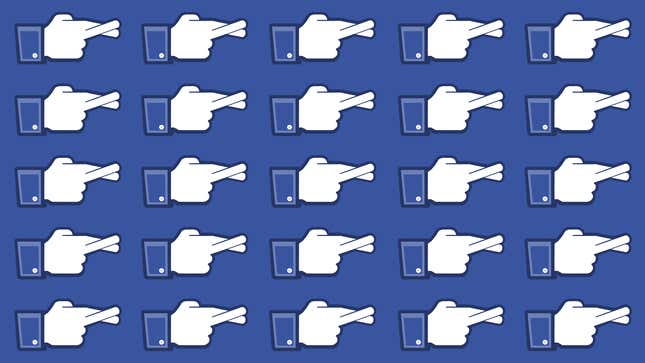 The harassment of Julia and her team started in May.

That's when Facebook expanded its fact-checking effort to Brazil. Fact-checkers at one of the participating organizations where Julia (not her real name) serves as director, were targeted by groups who thought the organization was censoring the right.
The harassment became so vitriolic, the small team shut down all of their personal social media pages. They were getting messages from trolls "saying that they would shoot us, we wouldn't see Brazil's next president," Julia told Gizmodo. "Also people said they were going to follow us one by one."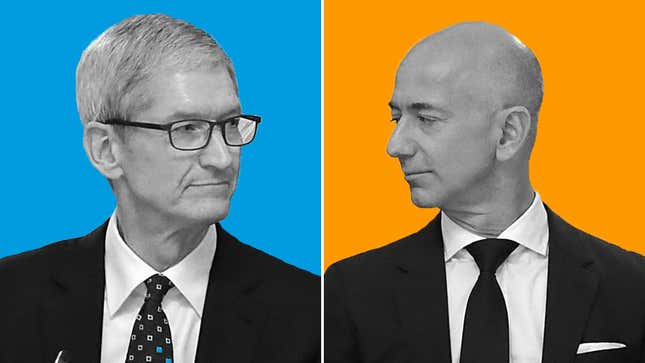 The world's most valuable company and a business run by the richest man in modern history have been engaged in an irritating cold war for years, and they need to knock it off.

When I say that Amazon and Apple are engaged in tech's most annoying feud, I don't mean it's the most important battle in tech—it's not. From a business perspective, Amazon and Apple's squabbles make a certain amount of sense, but that doesn't mean the whole thing isn't obnoxious. I'm referring to the little ways these two giant companies have tried to kneecap each other over the years just to slug their users instead.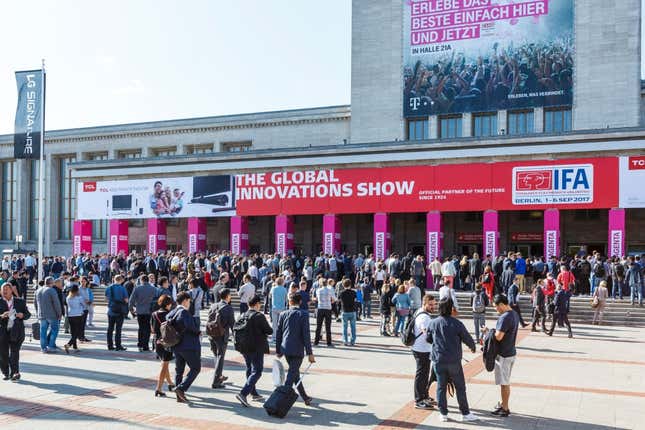 Held in Berlin, Germany, IFA is a huge mashup of appliances, audio equipment, computers, and sausages, and unlike CES, it's open to the public. Think Coachella for gadget nerds if you will, but with way better beer. And it's here that a lot of big Asian and European companies get to show their wares, many of which will never see an official stateside release. So we wanted to take a little time to go over all the big phone debuts that happened at IFA 2018.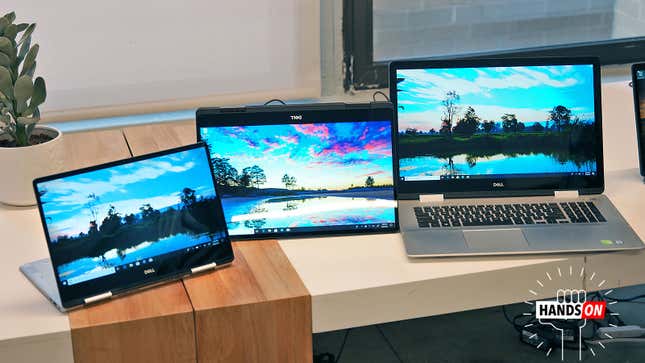 While Dell's premium XPS systems tend to hog a lot of attention, its Inspiron laptops are often the more popular purchase simply because it's hard for people to throw down $1,000 or more on a computer, especially on systems with screens smaller than 15-inches. So in an effort to bring its midrange laptops more in line with its sleeker, high-end notebooks, Dell gave its Inspiron notebooks a full revamp starting with midrange 2-in-1s.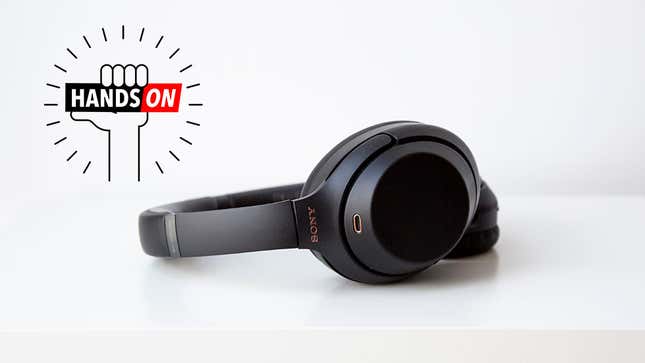 It was a bit of a coup last year, when Sony released the second generation of its noise-cancelling headphones, and reviewers (me) claimed that Bose had been beaten. I'll be damned if Sony didn't turn around and make those headphones better. They cancel more even more noise now, and they're more comfortable.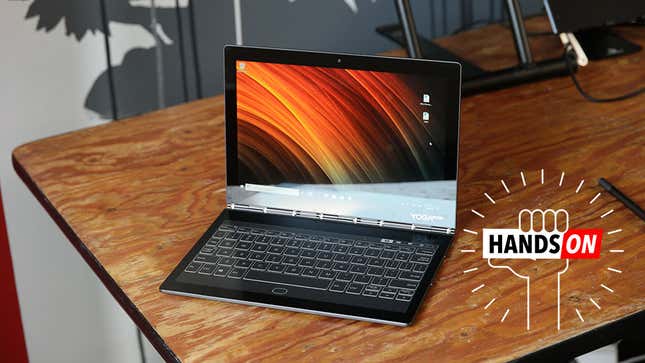 You wanted to love the original Lenovo Yoga Book. It had a pretty display, and its keyboard doubled as a pad for pen input, which besides just being neat also allowed it to be one of the thinnest laptops available at .38 inches. Plus, it cost just $500. But the original Yoga Book was profoundly flawed and not a good buy for anyone beyond gadget nerds with extra cash. The new .39-inch Yoga Book C930, with a second e-ink display, is so outrageously neat that you could find yourself rooting for it despite its higher $1,000 price tag.
There is a wide range of excellent laptops for $1,000. Laptops that are more powerful and can do a lot more than this little guy. But it's been a while since I've seen a device as festooned with neat quirks as the Lenovo Yoga Book C930.
As cool as the 5.3-million-piece Lego X-wing fighter the toymaker built in Times Square was—the ship didn't actually fly. That's what makes Lego's latest over-the-top build even more impressive. There's over a million pieces of Lego Technic in this life-sized Bugatti Chiron, as well as 2,304 tiny Lego electric motors allowing it to be actually driven to speeds of over 18 miles per hour.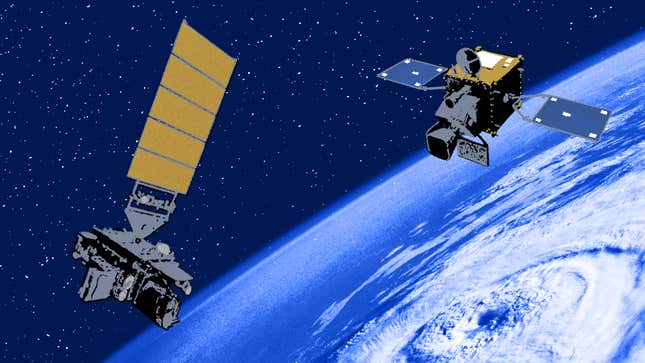 Hurricane Sandy was one of the most destructive storms in U.S. history. But beyond the catastrophic losses of life and property, the storm also dealt a blow to the American weather modeling community. The American weather model whiffed on the initial forecast, but its European counterpart was dead on.
Nearly six years later and the phrase "the Euro nailed Sandy" is still a running joke in the meteorological community, shorthand for both the continued superiority of the European model's ability to predict major weather events like hurricanes while also mocking people who obsess over a model that has its own deficiencies and occasional high profile whiffs. Behind the scenes, though, the weather modeling arms race is heating up with the American model getting a major upgrade early next year.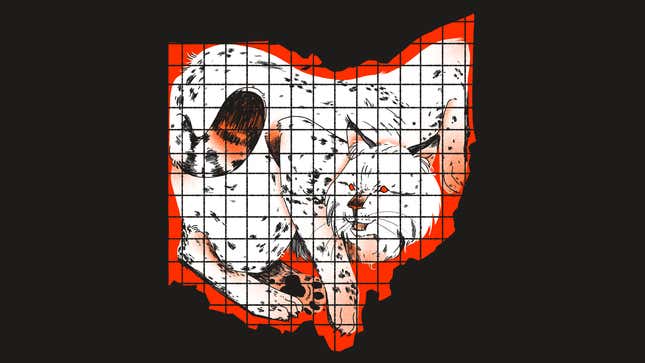 This past spring, Ohio found itself at the epicenter of a fight over a long-lost predator that's quietly making inroads across the Midwest: the bobcat.
A controversial bobcat hunting proposal came to a head in May when sportsmen organizations squared off with conservationists over whether the population had rebounded enough to support a limited trapping season of up to 60 animals, something the Ohio Department of Natural Resources first proposed back in February. At present, 40 states allow the killing of bobcats.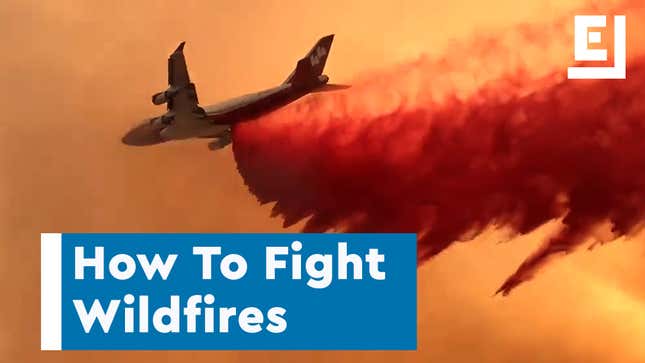 If the summer of 2018 has proven one thing, it's that fighting large wildfires is serious business. But how exactly do we do it? Contrary to what some politicians might think, it takes a lot more than rivers of water.

There are currently more than 20,700 people combatting active fires in the U.S. according to the National Interagency Fire Center. That number includes not just firefighters, but pilots who fly air tankers, meteorologists that track weather, and logistics experts that make sure there's water for the portable showers in fire camps. It even includes firefighters from Australia and New Zealand, underscoring that battling blazes to protect lives, property, and our increasingly flammable forests is a huge team effort.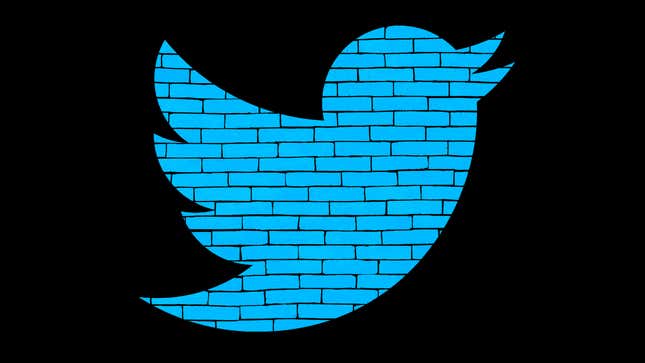 Twitter is a site that none of us should have joined, a swirling nexus of hot-take insights posing as original analysis, endless performative posturing, and one good account. Anyhow, I do not have good judgment and have poured a disturbing amount of time and effort into letting everyone else on the network fully aware of this fact.

I regret this.
Nonetheless, the pointless discord I have stirred on this site is perfect for Gizmodo's Feud Week, our ongoing series on people who have come to the conclusion they don't like each other very much. In this case, that means the many Twitter users who have had enough of my shit. Welcome to Twitter Beef Court, where we will determine which of these users were in the right to block me and which were just ragequitting.