Most of us are pretty familiar with the art of Frank Frazetta: his amazing Edgar Rice Burroughs illustrations. His original creation, the Death Dealer. And so much else. But you haven't really learned the story of Frank Frazetta, unless you've read a brand new book, Frank Frazetta: Art and Remembrances.
Warning: A couple images below may be slightly NSFW.
Top image: Cover detail of The Solar Invasion by Manly Wade Wellman.
Published by Hermes Press and co-edited by the folks behind Famous Monsters magazine, Frank Frazetta: Art and Remembrances is a treasure trove of stories and art, with text written by his son, Frank Frazetta, Jr., telling Frazetta's entire life story. You can order the regular and special edition versions here.
The great thing about reading Art and Remembrances is that Frazetta's personality comes through, from the accounts of his early brawling on the streets of Brooklyn to his uncompromising attitude to his art and work. You can see the early comics that Frazetta produced as a teenager and sold to his friends, as well as his early work for comics publishers in the 1950s, in a very Lil' Abner style:
G/O Media may get a commission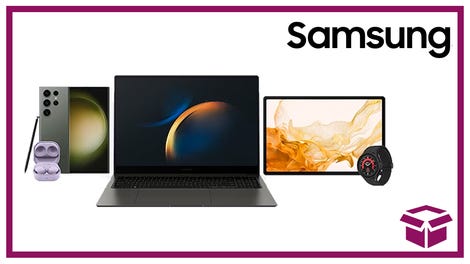 24 hour deals
Discover Samsung - Daily Deal
And you can see his better-known art style develop over the course of the 1950s, as he does Buck Rogers covers and slowly begins to get work doing more heroic pulpy book art. But the magic doesn't really start to happen until the 1960s — according to Frazetta's son, there was a time in 1962 when Frazetta was out of work for so long, that his drawing skills got rusty. Frazetta refused to change his style to please publishers, and this limited his options — but then he went back to night class and studied nude live drawing, completing sketches of the nudes within the 15-20 minutes allotted instead of barely getting started the way most of the other students did. Frazetta's friend Roy Krenkel had more work than he could handle doing Tarzan book covers, so he farmed some of it out to Frazetta, and the legend was born.
As Frazetta, Jr. relates:
All through my life, I heard fans tell me and my father how they used to rip the covers off his paperback books. They would tell us how they had purchased the book just because of the cover, read the entire book in search of the scene on the cover, and were devastated never to find it. They would go as far as reading the book again, guessing they missed it somewhere, only to never come across it.
Frazetta's swagger comes through in anecdote after anecdote, many of them peppered with famous people — at one point in the 1980s, Sylvester Stallone tried to buy one of Frazetta's prized paintings for $1 million, but Frazetta refused to sell. And Stallone also offered Frazetta an exorbitant sum to paint the poster for one of his movies, but Frazetta was too busy. There are also tons of pictures of Frazetta hanging out with Clint Eastwood.
Most of all, you get a sense of what a relentless perfectionist Frazetta was with his heroic art — he could finish a painting in less than a day, but he would keep coming back to paintings and changing and adding stuff to them. (As the book's foreword by Metallica's Kirk Hammett says, Frazetta kept going back and putting fewer clothes on his Vampirella.) As soon as Frazetta broke out of being an artist on Al Capp's assembly line, he became a relentless visionary.
There's also tons of behind-the-scenes info about Fire and Ice, the movie that Frazetta made with Ralph Bakshi, using rotoscoping and based on Frazetta's designs. At one point during filming, the actors were having trouble because they were holding back during the fight scenes for fear of hurting each other by accident. But since the action was going to be rotoscoped, Frazetta came up with the idea of having them whack each other with rolled-up newspapers.
All in all, if you've always admired the fierce and dramatic artwork of Frank Frazetta, you should make a point of checking out Art and Remembrances. It's full of sketches, original artworks and rare photos that you probably haven't seen before. Check out some more images from the book below.