Marvel is owned by Disney. DC Comics by Warner Bros. And now, joining them in the "vast superhero universe owned by a multimedia conglomerate" family is Valiant, which announced its complete acquisition by DMG Entertainment (Looper, Iron Man 3). The reason is similar to its fellow publishers: To spearhead opportunities to bring Valiant's comics to movies and TV.

Revealed through The Hollywood Reporter today, DMG, which already had a 57 percent stake in Valiant, will now wholly own the publisher, with an eye on continuing to push Valiant's roster of superhero characters into mediums beyond comics. Dinesh Shamdasani, Valiant's current CEO—and one of the architects of the publisher's return in 2012, following nearly a decade off shelves—will transition away from the company during the takeover.
Valiant's current roster of comics will continue unchanged by the news, but DMG CEO Dan Mintz told THR that Valiant's future goal will see the comics lay a path to help bring characters to film and TV, closely tied to the creative teams behind the comics:

The plan is not to go in there and take apart what's working. You can expect more strong storytelling with a defined road to other platforms. I'm also looking forward to bringing the writers close to the filmmaking process, which is something that is also important, and not keeping them siloed into the comic book area.
Valiant has been trying to turn its superhero universe into a multimedia franchise for a while now—oodles of movies, shows, and web series are currently in the works, and have been discussed over the last few years. Mintz seems confident in the move thanks to the comic book films that have paved the way:
"This is something that is validated already and is on a road that has already been traveled by Marvel and DC," he says.

The value of the deal was not disclosed and Mintz had no comment, other than to add, "You don't step into something like this lightly. You don't want a very expensive pet."
G/O Media may get a commission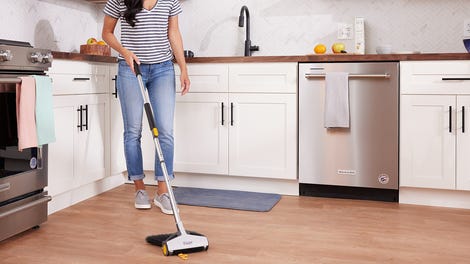 BOGO 50% Off
Flippr - BOGO 50% Off
According to a press release issued shortly after THR's announcement, those plans—including movie deals with Sony and a planned Dr. Mirage show on the CW—will continue unchanged, but in the next few years you'll probably be hearing a lot more about the potential for a "Valiant Cinematic Universe" even more than the publisher has been discussing as of late.
We've reached out to Valiant for more on this and will update should we hear back. Any titles you're hoping to see get adapted first?
[THR]