Watching YouTube videos on your Amazon Echo Show is no longer an option. On Tuesday evening, Gizmodo received a tip that Amazon's personal assistant could no longer play videos from the Google service. And this morning, both companies are confirming that's the case, but for different reasons.
The Echo Show debuted back in June as Amazon's first voice-powered assistants to come with a small touchscreen. YouTube is a major part of the device's appeal, considering it's the biggest repository of short online videos. The Echo Show fits in the kitchen like an old portable TV, so you can follow along with cooking recipes, play news segments, or whatever else you'd like to put on in the background. But now, when you try to fire up that Barefoot Contessa clip, Alexa says, "Currently, Google is not supporting Youtube on Echo Show."
When we contacted Google to confirm that this was the case and ask why it was happening, a spokesperson sent us this message:
We've been in negotiations with Amazon for a long time, working towards an agreement that provides great experiences for customers on both platforms. Amazon's implementation of YouTube on the Echo Show violates our terms of service, creating a broken user experience. We hope to be able to reach an agreement and resolve these issues soon.
G/O Media may get a commission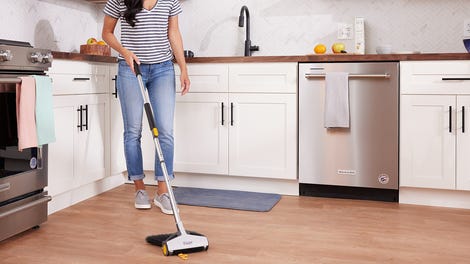 BOGO 50% Off
Flippr - BOGO 50% Off
We've asked Google to clarify what part of its terms of service Amazon was violating, and a spokesperson simply sent us a link the entire terms of service. So... all the terms?
For its part, Amazon has not responded to requests for comment from Gizmodo. We'll update this post if it does. An Amazon spokesperson did send this statement to The Verge:
Google made a change today at around 3 pm. YouTube used to be available to our shared customers on Echo Show. As of this afternoon, Google has chosen to no longer make YouTube available on Echo Show, without explanation and without notification to customers. There is no technical reason for that decision, which is disappointing and hurts both of our customers.
Amazon is definitively laying all blame on Google, and it's making sure its customers get a message to that effect every time they absentmindedly search YouTube. But Google may have more to win in this case. Its competing assistant, Google Home, doesn't have a screen option so far. And a quick look at the calendar shows the search giant has a big product event slated for October 4th, where it'll announce some new products. Hmm...
But this isn't the greatest time for Google to bully its competitors. With the sentiment that Google is functionally a monopoly picking up steam among pundits and legislators, the company needs to tread carefully when throwing its weight around.
Earlier this month, Jon von Tetzchner, founder of the Opera web browser, accused Google of abusing its terms of service to crush the competition. And YouTube's API terms of service have previously been used to penalize Microsoft's Windows Phone and block the YouTube app on that platform. Windows Phone is now dead, and Bill Gates now uses an Android phone.
One reason Google might be irked with Amazon is that the online retailer is rumored to announce its own version of the smart glasses that were pioneered by Google. Google has so far failed to create a mainstream pair of smart glasses and Amazon is reportedly stripping down the concept to just a voice-powered assistant that's built into a set of spectacles. But broadly, Amazon and Google compete on numerous fronts, from cloud storage and smart assistant software to tablets and TV streaming dongles.
All that's certain is these two companies control too much of the web to cut each other out. Isolating their respective products into two different eco-systems is a bad thing for everyone, so they need to work their shit out.
Update: According to Voicebot, Amazon has redesigned the way that YouTube displays on the Echo Show and YouTube is back. The redesign reportedly requires touch controls rather than voice, but hey, you can watch those YouTube clips again so no complaining.