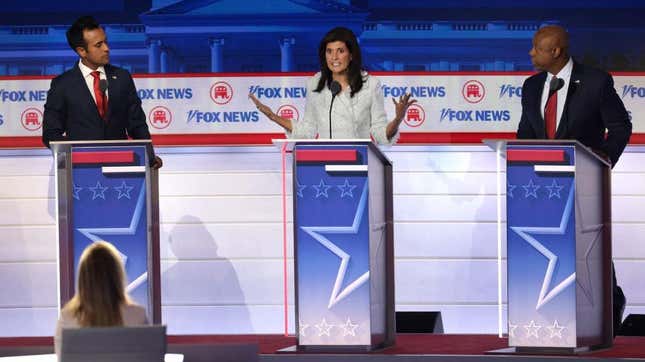 Eight Republican presidential candidates took the stage on Wednesday night for the first GOP debate. Twenty minutes into the show, one of the moderators asked the candidates to raise their hands if they believed that human behavior was causing climate change.
Twitter Is Shifting Right | Future Tech
"We're not schoolchildren," Florida Governor Ron DeSantis said before anyone raised a hand. "Let's have the debate." To say they then had the debate would be overstating things. But some candidates did say some words in response to the question.

The candidates largely dismissed climate change as an issue. Some resorted to name-calling instead of directly answering questions about the climate crisis. Here's how the GOP candidates responded to the climate change question, ranked from least bad to the absolute worst.
5. Nikki Haley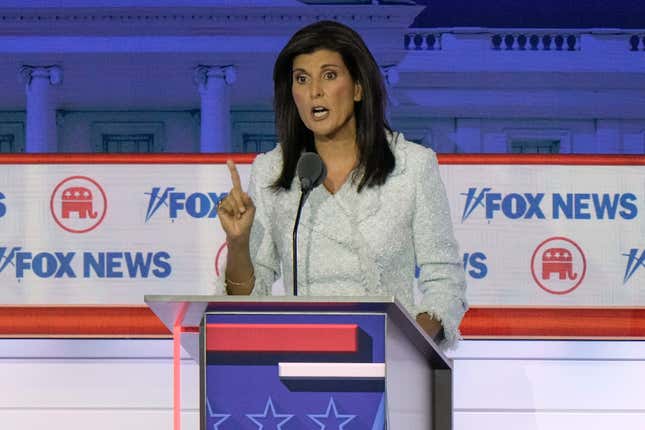 Nikki Haley, a former UN ambassador during the Trump administration, affirmed that climate change is real and said that the country wants to protect clean water and air.

But instead of outlining what this country can do to curb emissions, she decided to point the finger elsewhere. "If you want to go and really change the environment, then we need to start telling China and India that they have to lower their emissions," she said as the crowd cheered. Haley argued that the green incentives introduced by the Biden administration have only helped China because materials needed for batteries are mined there and not in the U.S.
This country isn't in the best position to lecture other nations on lowering their emissions. China is the worst global polluter, but the U.S. comes in at a close second, the Associated Press reported.
4. Tim Scott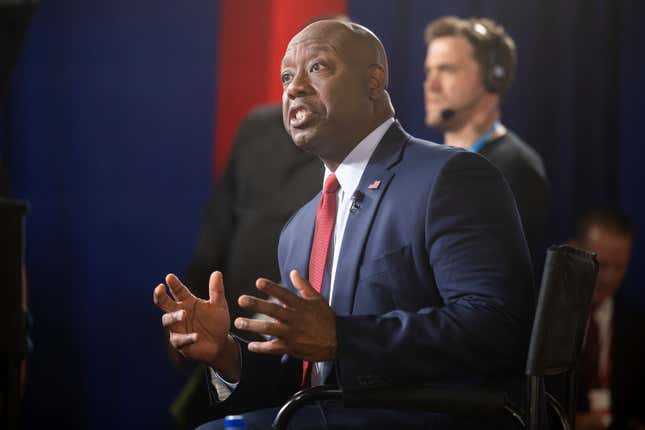 South Carolina Senator Tim Scott said that the American public deserved a debate "about the issues that affect their lives," as if to suggest that the climate crisis is still in question. Never mind the heat waves, tropical storms, floods, wildfires, and smoke that have affected millions of Americans this summer.

"If we want the environment to be better—and we all do—the best thing to do is to bring our jobs home from China," he said.
Scott did indirectly answer the question, but there was no need to downplay how much climate change affects communities all over the country.
3. Ron DeSantis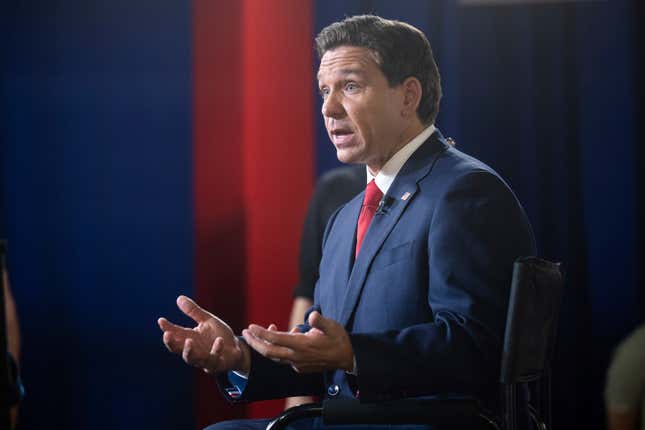 Florida Governor Ron DeSantis answered the question by ranting about the "corporate media." He also bashed President Joe Biden over saying "no comment" when asked about the devastating wildfires in Maui earlier this month.

"As somebody who's handled disasters in Florida, you have to be activated, you gotta be there, you gotta be present," DeSantis said. "You gotta be helping people who are doing this."
"Is that a yes?" one of the moderators asked, pointing him to respond to the question of whether humans are causing climate change. DeSantis was then interrupted and never answered the question.
In May, when DeSantis announced his campaign to run for president, he said that he rejected the 'politicization of weather' and wondered if hurricanes were in fact becoming more destructive due to climate change, the Guardian reported. Sadly, tropical storms and hurricanes are being fueled by the climate crisis. Recent research shows that some storms are dropping more rain due to climate change.
It's unclear if DeSantis is changing his position but the fact that he can't answer a simple yes or no question is not promising.
2. Chris Christie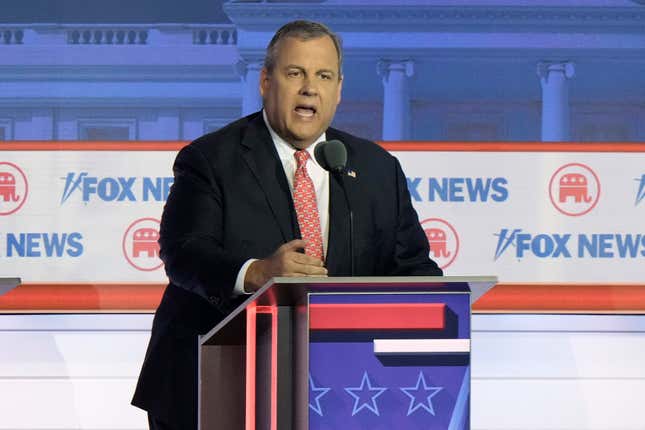 Former New Jersey Governor Chris Christie didn't respond to the question. Instead, he said his rival candidate Vivek Ramaswamy sounded like ChatGPT. Then he proceeded to make a tortured joke comparing Ramaswamy to Barack Obama because he's skinny and has "an odd last name." He wrapped up his muddled message by saying, "And I'm afraid that we're dealing with the same type of amateur."
1. Vivek Ramaswamy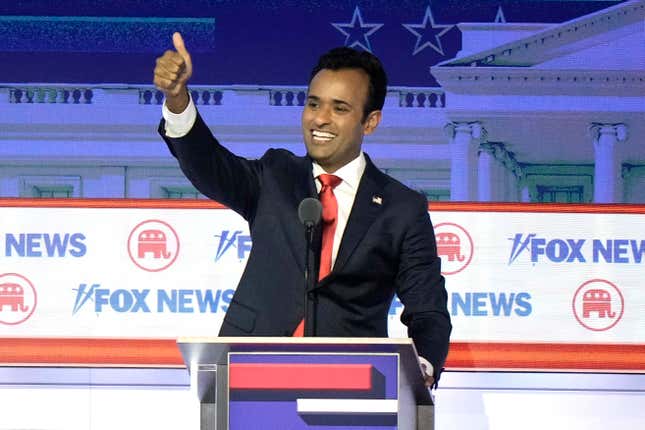 During his response, entrepreneur Vivek Ramaswamy said that people were dying from bad climate policy, and not so much from climate change itself.

"Let us be honest as Republicans…I'm the only person on the stage who isn't bought and paid for, so I can say this…the climate change agenda is a hoax," he said, as the crowd booed. "The anti-carbon agenda is the wet blanket on our economy."
He explained that comment later in the debate by stating that the U.S. economy would grow if it embraced domestic energy, especially fossil fuels and nuclear power. "Drill. Frack. Burn coal. Embrace nuclear," he said.
Want more climate and environment stories? Check out Earther's guides to decarbonizing your home, divesting from fossil fuels, packing a disaster go bag, and overcoming climate dread. And don't miss our coverage of the latest IPCC climate report, the future of carbon dioxide removal, and the un-greenwashed facts on bioplastics and plastic recycling.