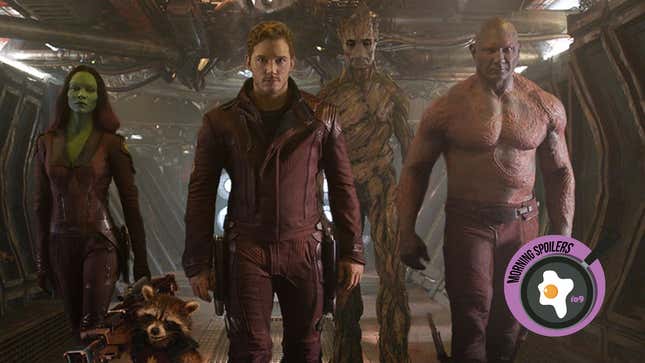 The Guardians of the Galaxy, and their actors, really are hyping up the end of an era arc and I better see some real nail-in-the-coffin storytelling or I will be deeply disappointed. We've also got some incredible horror incoming and if Jenny Slate's Mindful doesn't find it's way onto all the meditation girlies radar I will evangelize myself. Spoilers, ready your tissues.
Chukwudi Iwuji Talks Working on Guardians of the Galaxy 3 After Peacemaker

Never Let Go
Deadline reports Halle Berry, Percy Daggs IV and Anthony B. Jenkins are attached to star in Never Let Go, the latest horror film from director Alexandre Aja. The story is said to follow "a mother (Berry) and her fraternal twin sons (Daggs and Jenkins) who have been tormented by an evil spirit for years and are convinced to never let go of their family's protective bond. But when one of the boys questions if the evil is real, their connection is severed, triggering a terrifying fight for survival."
---
Mindful

Meanwhile, Jenny Slate will star in Mindful, a horror movie about "a possessed meditation app that begins to kill its followers" from director Percy Blackshear. According to Deadline, Slate will play Angela, a woman whose husband "shockingly dies while meditating on the Mindful app," causing her to become "deeply suspicious of the new wellness craze." Soon after, Angela "uncovers supernatural forces that have fused with the technology. As the app's popularity spreads like wildfire, she is forced to confront her own demons and dive into a terrifying 'out of body' experience in order to save the ones she loves."
---
Lilo & Stitch
Deadline also has word Courtney B. Vance has been cast as Cobra Bubbles in Disney's live-action Lilo & Stitch.
---
Evil Dead
Elsewhere, Bruce Campbell revealed to the AV Club that Sam and Ivan Raimi are currently writing a "bible" for future Evil Dead movies with hopes to release a new one "every two or three years."
It's also the first time Sam is working with his brother Ivan to create an overall Bible that will give future writers and directors an idea of where this thing should go next to potentially tie in some of these stories. So I think it's going to get a little more tied in as the years go by. But because it's all about the books. It could be a book in the past, a book in the future. It's yet to be determined.

The only problem with that is that it can get out of hand and if we jump into that world too quickly, it's hard to get it back. I think the stories will progress a little more now. We're going to try and do them more like every two or three years rather than every 10 years.
---
Battle of the Planets
During a recent interview with Collider, Anthony Russo stated he and his brother Joe are still "hard at work" on their planned Battle of the Planets movie.
We're not at a new threshold moment with it yet, but it's something that we've been putting a lot of creative energy into.
---
The Last Voyage of the Demeter
According to Bloody-Disgusting, The Last Voyage of the Demeter has been rated "R" for "bloody violence."
---
birth/rebirth
Bloody-Disgusting additionally reports IFC Films' birth/rebirth — in which a morgue technician "successfully reanimates the body of a little girl, but to keep her breathing, needs to harvest biological materials from pregnant women" — has also been rated "R" for "disturbing material and gore, some sexual content, language and nudity."
---
Batman: The Doom That Came to Gotham
A track titled "Confronting Talia" from Stefan L. Smith's The Doom That Came to Gotham score is now available to stream on Youtube.
---
Guardians of the Galaxy, Vol. 3
The cast of Guardians of the Galaxy, Vol. 3 bid farewell to their characters in a new featurette.
---
The Horror of Dolores Roach
Spoiler TV has four new photos from Amazon's television adaptation of the hit podcast about an empanada shop that serves human meat, The Horror of Dolores Roach.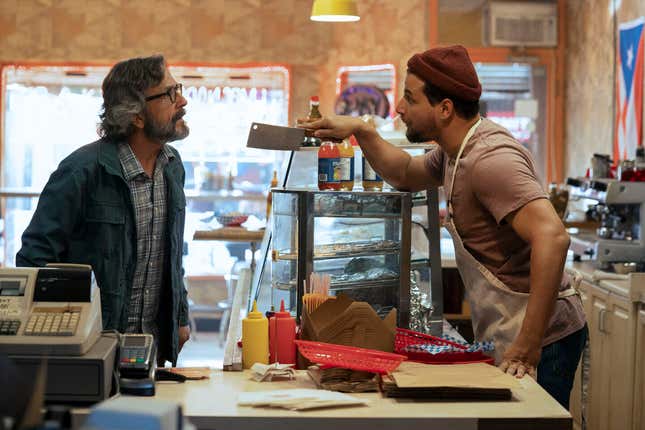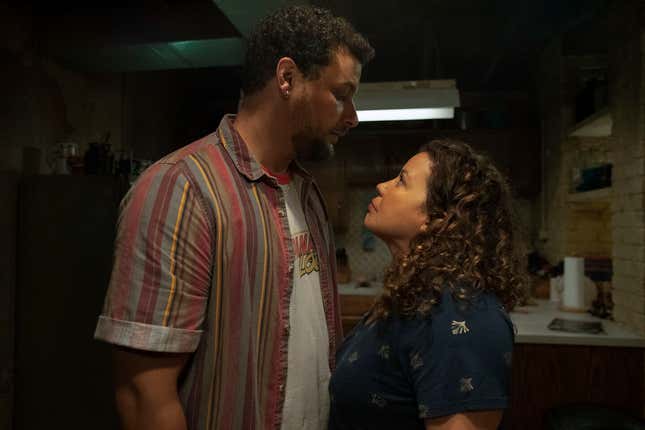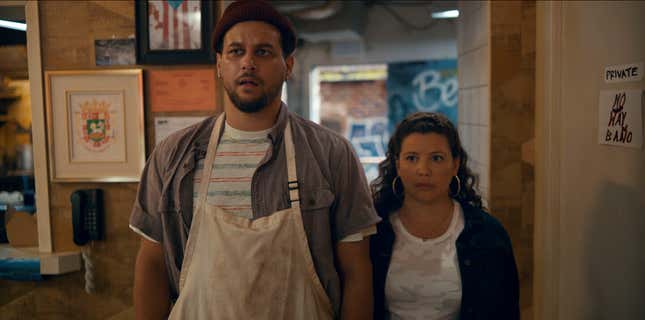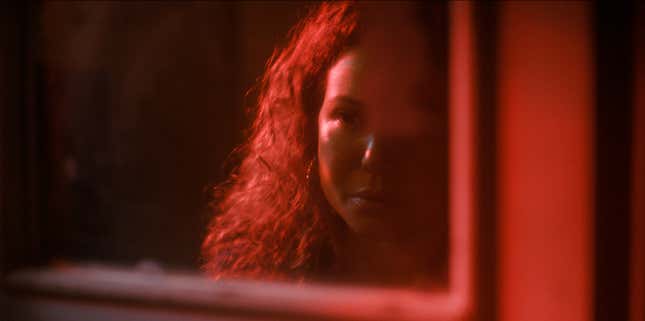 ---
Titans
Spoiler TV also has photos from, "Dude, Where's My Gar?" — the ninth episode of Titans' final season. More at the link.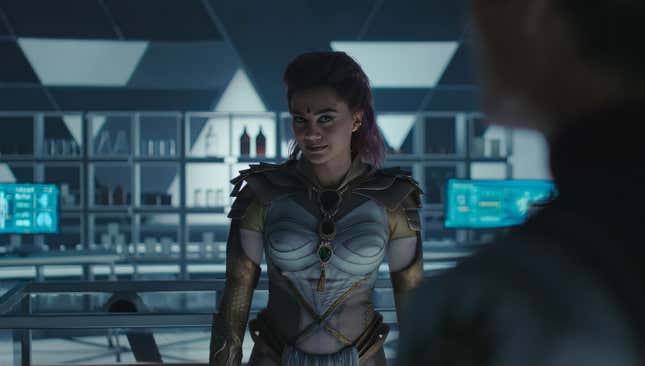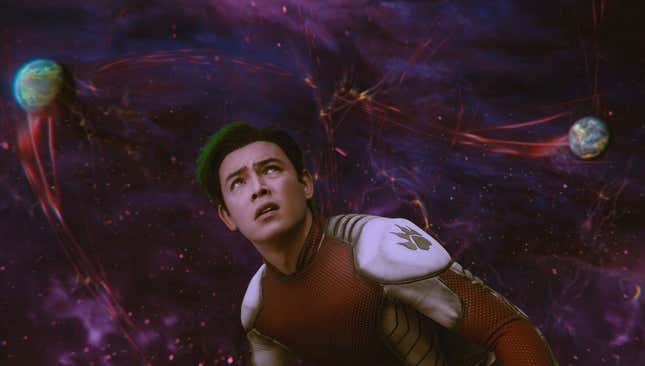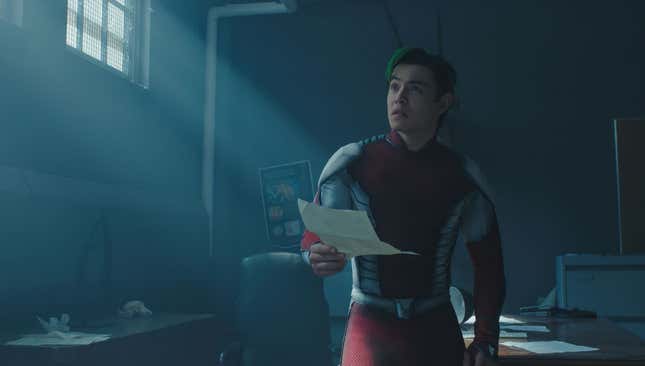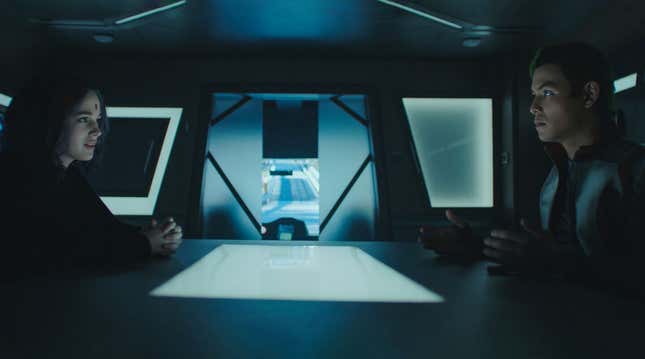 ---
Tiny Toons Looniversity
Finally, HBO Max and Cartoon Network have released a trailer for its new Tiny Toons reboot, Tiny Toons Looniversity.
---
Want more io9 news? Check out when to expect the latest Marvel, Star Wars, and Star Trek releases, what's next for the DC Universe on film and TV, and everything you need to know about the future of Doctor Who.