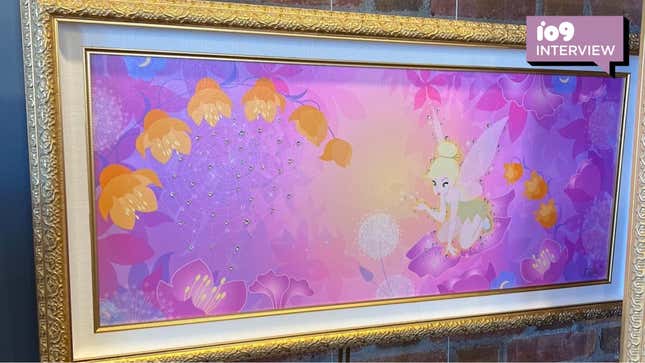 Every year at Epcot kicks off with the International Festival of the Arts, a haven for Disney art collectors that showcases an extensive line-up of work from an array of unique perspectives. The Walt Disney World-exclusive Artful Epcot fest has steadily become one of the best reasons to visit Disney Parks during the non-peak season, with fantastic weather perfect for taking an art walk around the world. It's only too bad doesn't run as long as the park's other festivals.
Among the artists for 2023 is Ashley Taylor, who chatted with io9 about returning to the festival, growing up on Disney, and her evolution as a creative with the company. Her work has been seen on theme park fashion merch and even on a new parade float featured on the Main Street Electrical Parade.
Sabina Graves, io9: Was Disney one of your first fandoms? If so, which movie or movies really inspired you growing up, and how did that inform your path as an artist?

Ashley Taylor: Disney was absolutely my first fandom! I was mesmerized by Sleeping Beauty when I was a kid. I think Sleeping Beauty is the most beautiful and artistically distinct Disney animated film ever created! Eyvind Earle's color schemes, compositions, and details made every frame a masterpiece. You can pause that movie at any moment and marvel at how strikingly beautiful it is. Eyvind Earle created a world for all of us to escape to. Sleeping Beauty will always have my heart and it will always inspire my use of color theory to create emotion in my work. I also loved films like Cinderella, Peter Pan, and Alice in Wonderland! The use of color and design is so timeless and beautiful. Mary Blair really captured the heart of each story with her concept art, which is something I always try to do with my settings and characters. I want to find the heartbeat of these stories and bring them to life.
G/O Media may get a commission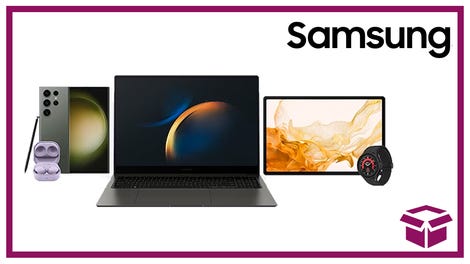 24 hour deals
Discover Samsung - Daily Deal
io9: At what point during your career journey did your art help you find your current calling? It's so beloved in the Disney community and it's been a joy to see it, both online and in person at the Park galleries, on merch, and at the Main Street Electrical Parade. Can you talk about your steps toward those milestones and biggest takeaways?
Taylor: I think my art career and the support of the Disney community go hand and hand. I would not be where I am today without their support. I still get emotional thinking about my first signing event with the company. So many people took time out of their day to spend time with me. Over the years, people continue to support my work and come out to signing events—and it fills my heart with so much joy to chat with everyone. This level of support has led to opportunities showcasing at Epcot International Festival of the Arts, D23, creating artwork for the Disney Wish, and working on the design for the Main Street Electrical Parade's 50th Anniversary Finale Unit—with the incomparable Scott Schaffer and Jordan Peterson! All of the support from the Disney community has led me to these opportunities. And every time I create a new product or experience, it's my way of giving back the love I've received over the years!
io9: In your Instagram posts, you're open about how being a creative can be filled with tons of ups and downs, and how you cope through your art process often with the help of some of our favorite heroines. What were the challenges you're most proud of overcoming? And what advice do you have for up and coming artists?
Taylor:I think it's so important to share the highs and the lows of being a creative. When you only see the highlights—the dream feels unattainable. When in actuality, your dreams are so much closer than you think! I always want my art to serve as proof that your dreams can come true, too. I've had to overcome a lot of obstacles in my career. There was a time when a valued opinion told me I had zero talent. And those words resonated in my mind for a long time. I didn't create for years. And spent so much time not living my best life because someone told me I couldn't. And then I saw the movie Tangled—and it changed my whole perspective! I found myself resonating with Rapunzel so much. She had a dream she couldn't chase. She spent her days surrounded by tower walls. In that moment, I realized I too had my own walls preventing me from going after my dreams—and it was time to take those walls down. So I worked hard, I developed my style, and I pursued my dream of creating artwork for Disney!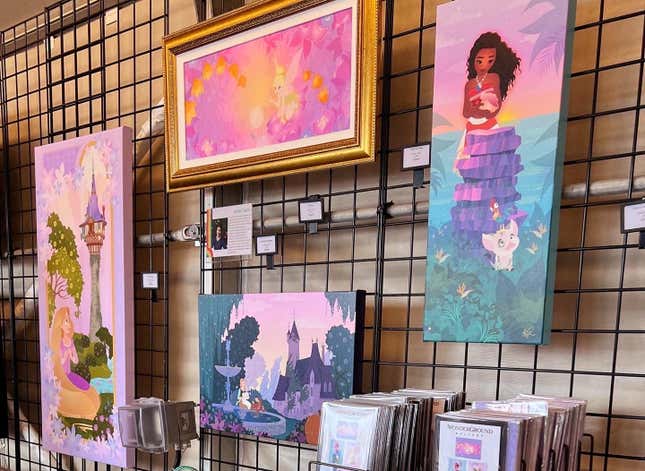 I think I love creating pieces that center around the Disney princesses and heroines so much because I love showcasing the qualities that make them strong and inspiring. We all resonate with their stories in so many ways. The best advice I can give up and coming artists is to follow your heart, pursue your passions, chase your dreams, surround yourself with people who want the best for you, and to keep moving forward! Don't be fazed by setbacks and failures. Artists fail all the time. We go through countless revisions before we land on the final artwork. If you keep learning and growing from every setback, you'll be unstoppable. And most importantly, find the joy in creating! When you draw what you're passionate about, people will respond to it. Pay attention to where your mind goes when it wanders and start from there!
---
Want more io9 news? Check out when to expect the latest Marvel, Star Wars, and Star Trek releases, what's next for the DC Universe on film and TV, and everything you need to know about the future of Doctor Who.