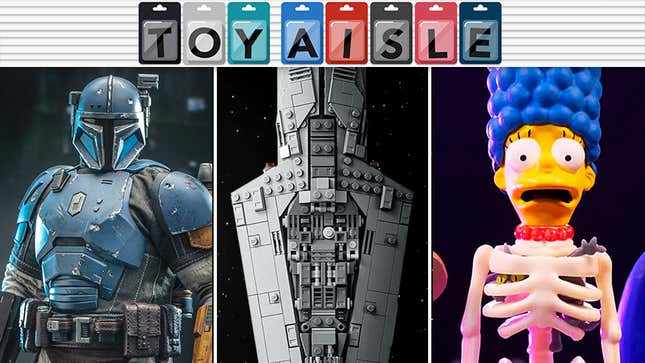 Welcome back to Toy Aisle, io9's regular look at some of the coolest new toys around the internet. This week Star Wars fever returns thanks to The Mandalorian and Return of the Jedi's 40th anniversary, Hasbro's Transformers go giant-sized, and Super7's latest Simpsons toys offer a spook. Check it out!
---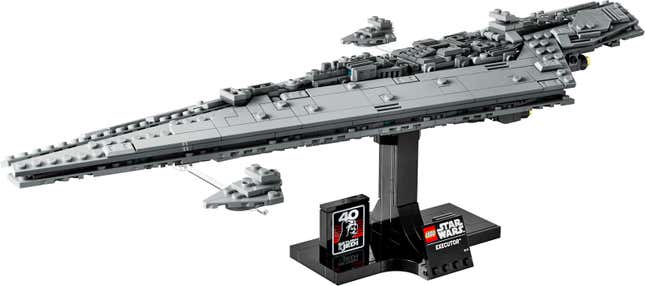 Lego Star Wars Executor Super Star Destroyer
This! As much as we may ooh! and aah! over monstrously large Lego sets like the $850, 7,541-piece, UCS Millennium Falcon, the reality is that most of us don't have the budget or space to add those models to our collections. But if Lego were to not worry about minifigure compatibility and build more Star Wars ships at a smaller scale like this 630-piece Super Star Destroyer, that would be a fleet impossible to resist. You can pre-order the set now for $70, but it won't actually ship out until May 1.
---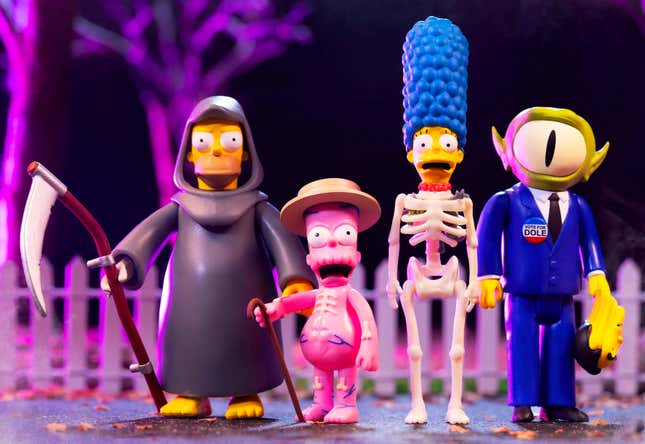 Super7 The Simpsons ReAction Figures Wave 3: Treehouse of Horror
Some of the best The Simpsons episodes of all time were the family's Halloween Treehouse of Horror adventures, with unique takes on the characters that somehow work quite well as part of Super7's simplified ReAction figure line. The Simpsons Wave 3 includes Homer as the Grim Reaper, Inside-Out Bart, Skeleton Marge, and Kang the alien disguised as President Bob Dole. Each figure is currently available for $20, but, as is always the case with Super7, you can buy all four at once for $80, and save exactly $0 for your diligent completist collecting.
---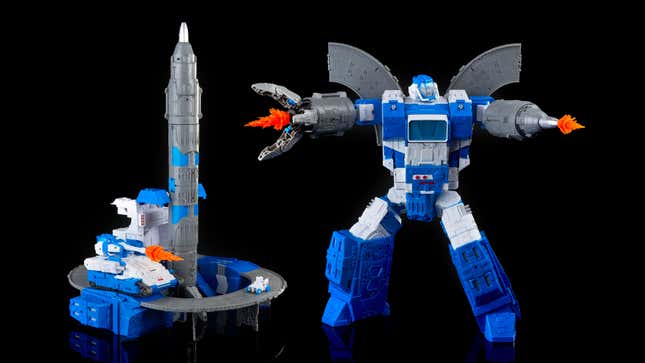 Hasbro Transformers Generations Selects Titan Class Guardian Robot & Lunar-Tread
Fans of the original Transformers animated series and G1 toy line are probably pointing at their screen in anger at Omega Supreme being painted all wrong here, but technically this isn't Omega Supreme. As seen in the time traveling Transformers episode War Dawn, where the Aerialbots are transported to a thriving Cybertron, this is one of the planet's Guardian robots, which also happen to transform into a rocket launch pad complete with a tank roaming its perimeter. Unlike the original Omega Supreme toy, this alternate version doesn't have any powered features—you have to push the tank around its track yourself—but it still comes with a steep price tag: $200, available for pre-order now from Hasbro Pulse, with shipping starting in mid-April.
---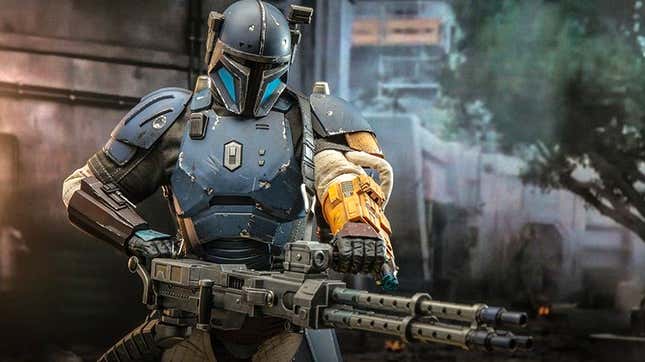 Hot Toys Star Wars: The Mandalorian Paz Vizsla Sixth-Scale Figure
Announced just in time for the return of the show, noted Big Boy of The Mandalorian Paz Vizsla is getting the Hot Toys treatment. The figure is an update of Hot Toys' prior Paz, back when he was just the "Heavy Infantry Mandalorian," and includes accessories to update and reflect his appearance in both the new season and The Book of Boba Fett. Paz comes with his trusty gatling blaster, FX parts to attach to his jetpack for flying poses, and CQC gear in the form of a dagger and a projected holo-shield attachable to his forearm. The updated Paz is set to release sometime in mid-2024. [Hot Toys]
---

Threatening Red Panda Cushion
The people of Japan have seemingly come up with a solution to every imaginable life problem, including over-napping. You'll be able to catch up on your slumber with this plush pillow wrapped in green felt, but all the while there's a half-adorable-half-threatening two-foot tall Red Panda hovering over you, ready to pounce and jolt you back awake. The plush Red Panda is also removable if you'd rather cuddle with it during a nap rather than have it stare down at you. You can get it from the Japan Trend Shop for $109.
---
Want more io9 news? Check out when to expect the latest Marvel, Star Wars, and Star Trek releases, what's next for the DC Universe on film and TV, and everything you need to know about the future of Doctor Who.