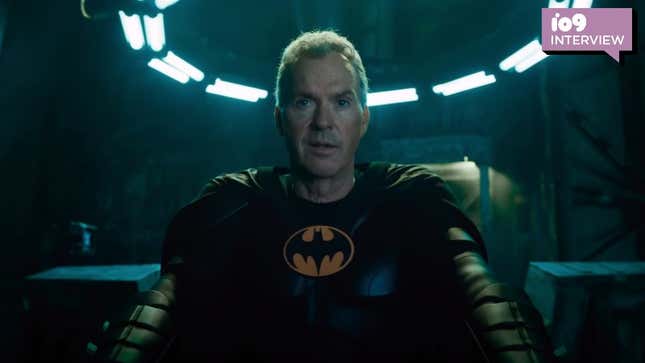 It's odd to think a movie called The Flash was so beholden to the casting of a character who isn't the Flash—but, in the minds of the film's creators, it was. In The Flash, Barry Allen (Ezra Miller) visits an alternate timeline where Batman isn't Ben Affleck, like Barry is used to. It's Michael Keaton, like fans of DC since the 1980s are used to.
Keaton's Batman, last seen in 1992's Tim Burton film Batman Returns, plays a crucial role not just in the story, but in the marketing as well, as his return is a huge selling point. So, when io9 got on the phone with the director of The Flash, Andy Muschietti, and the film's producer, Barbara Muschietti, we wondered: what would have happened if Michael Keaton said no? Was there a backup plan?
"No, no, no, no," Andy Muschietti told io9. "We were, of course, [filled with] blind confidence that you have when you're developing a movie and you get excited about ideas like this. [It] just pushes you forward. We were all excited believing that having Michael Keaton as Batman would be a great thing in the movie. And also, I think we all believed that he would be excited about it. And he was."
To pitch the actor on the idea, the Muschiettis took him to lunch and told them all about their story. They were nervous but excited because, in their minds, the whole movie rested on this. "And in moments like that you just have to lean in," Barbara said. "As we sat with him at a lovely lunch, we told him that we couldn't make the movie without him. And he boarded the train."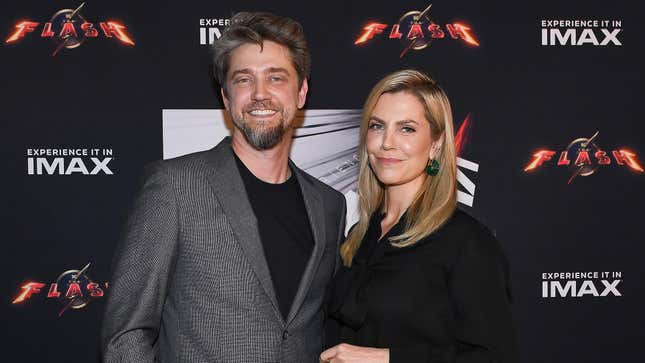 Which, once you see the movie, you fully understand. Not only does Keaton's Bruce Wayne have a well-thought-out character arc, in which we learn about where he's been and what he's been doing, there's also an unspoken reverence for Burton's Batman films whenever he's on screen. Case in point, the Muschiettis shot their Wayne Manor scenes at the same places Burton shot his.

"The places were intact because these are like sort of historical landmarks [that] are owned by families still to this day," Andy said. "What we did do was expand the environment of the Wayne Manor. I think Tim Burton shot only at Knebworth, which is amazingly the main manor that you see in Batman. You see the exterior, you see those caves and you see a couple of interiors. We ended up shooting in five different places. Three of them were actual mansions. The other ones were just old imposing buildings in London."
Besides Knebworth, the production filmed a crucial rooftop scene at Burghley House, a staircase scene at the Tring Park School for the Performing Arts, and multiple places in Hatfield House, which is actually a location Burton used too. It's where Bruce's armory and study were shot for the original films, and now The Flash too. Finally, three sets were built on stages, all of which went into creating one singular Wayne Manor.
See Wayne Manor, Batman, the Batmobile, the Batwing, and so much more on June 16 when The Flash races into theaters. We'll have more from the Muschiettis in the coming days.
---
Want more io9 news? Check out when to expect the latest Marvel, Star Wars, and Star Trek releases, what's next for the DC Universe on film and TV, and everything you need to know about the future of Doctor Who.