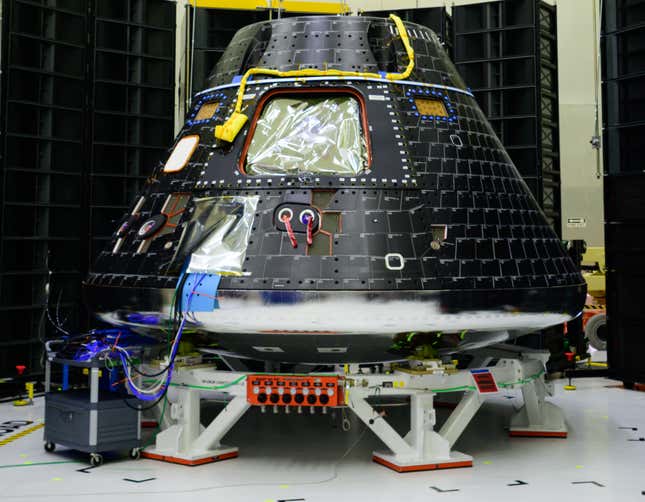 NASA is working to resolve a lingering issue with the Orion capsule's heat shield, which is designed to protect the astronauts on board the spacecraft during its return to Earth as part of the Artemis 2 mission.

China's Plan to Land Astronauts on the Moon
On Tuesday, NASA shared an update on its progress towards the launch of the crewed lunar mission in November 2024. As the space agency prepares to send a crew of four astronauts to the Moon and back aboard Orion, NASA is running a series of tests on the spacecraft's heat shield after it unexpectedly took a little bit more damage than it was supposed to during the Artemis 1 mission.
"We're continuing to work on the heat shield, we'll probably look for final disposition to that early next year," Jim Free, associate administrator of NASA's Exploration Systems Development Mission Directorate, said during a press conference. The space agency is running a series of tests on the heat shield to determine the root cause of its unanticipated level of wear and tear, according to Free. Once NASA figures out what might have caused the issue with the heat shield, the space agency will begin to come up with ways to resolve it ahead of the November 2024 launch of Artemis 2.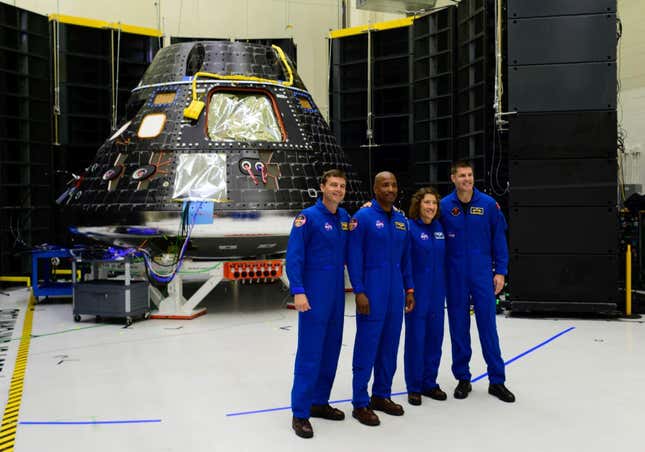 "Every time you'd see me come in, you take a step back because I'm coming about heat shield," NASA astronaut Reid Wiseman, commander of the Artemis 2 mission, told Free during the press conference. "This crew, we're not going to launch until we know we're ready, until our team knows that the vehicle is ready and we will keep the pressure on."

So far, NASA officials don't seem to think Orion's heat shield woes would delay the mission and are leaving that as a last resort. "Obviously, we're going to make the right decision to keep them safe," Free said. "If that decision is we have to do something drastic, then we'll do that but right now we're on a path to get to the root cause and then we'll make the final detention from that."
An uncrewed Orion capsule splashed down in the Pacific Ocean on December 11, 2022, following a 26-day trip to the Moon and back as part of the Artemis 1 mission. The mission was a success but follow-up inspections of the capsule revealed an unexpected performance from its heat shield.
"Some of the charred material ablated away differently than what our computer models, and what our ground testing, predicted," Howard Hu, the Orion program manager for NASA, told reporters in March. "More of this charred material was liberated during reentry than we had expected."
During Orion's reentry through Earth's atmosphere, the spacecraft traveled at speeds reaching 24,600 miles per hour (39,590 kilometers per hour) and its heat shield endured temperatures above 5,000 degrees Fahrenheit. While it was expected that some charring would occur, the Artemis team did not anticipate that little pieces of the shield's ablative material would come off.
"I think it's definitely the biggest open issue out of [Artemis 1]," Free said.
Want to know more about humanity's next giant leap in space? Check out our full coverage of NASA's Artemis Moon program, the new Space Launch System (SLS) rocket and Orion spacecraft, the recently concluded Artemis 1 mission around the Moon, the four-person Artemis 2 crew, NASA and Axiom's Artemis Moon suit, and the upcoming lunar Gateway space station. And for more spaceflight in your life, follow us on Twitter and bookmark Gizmodo's dedicated Spaceflight page.