As this year's Consumer Electronics Show winds down, we're taking the chance to highlight our favorites. There were bigger announcements, and flashier gadgets, but these are what that stuck with us on a personal level.
This is not every good thing that was at CES; for that you should check out our complete coverage here. Instead, these are the gadgets, ideas, and events that made us excited. In no particular order, and with apologies to all the big, beautiful TVs we also loved:
When I saw the first Withings smartwatch a few months ago, I did a double take. What is that? It looks beautiful and awesome. I want it. But when the representative told me the about the $450 price tag, I slowly placed the Swiss-designed wonder back on the rack. At CES2015, the Activité Pop delivered a similar attention to design at a much more wallet-friendly $150. It may not be as smart as the Android Wear crew, but this app-controlled timepiece brings great design and subtle smarts that I want on my wrist right now. — Darren
---
G/O Media may get a commission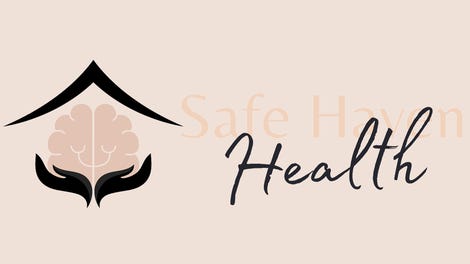 Addiction counseling
Safe Haven Health
I love physical gizmos that SNAP and CLICK and bend. I live for overengineered products designed for any scenario you can imagine. I'm a born gamer. So for me, there was nothing that said CES quite like this utterly insane $300 transforming gamepad from Mad Catz. —Sean
---
OK, so maybe I'm a little transparent. I like headphones, and my favorite headphones got a wireless, noise-canceling upgrade. There's a lot of flashy stuff at CES, but when I think about something I actually want that I would pay for with money and would make my life better, I think about these Momentums. —Mario
---
This thing is so nuts. When you consider the price and the size and the fact that you could just easily plug a mechanical keyboard into a laptop, the MSI GT80 Titan is pretty damned impractical. But MSI went and made it anyway because it could. Because it's bonkers. That's the kind of innovation I like to see.
S T A Y W E I R D — Eric
---
I guess this is about CES although it really applies to the World At Large right now. I love that, with all the insane, expensive, mind-blowing gadgets that have had god knows how much money sunk into their research and marketing and execution—with all these gadgets being physically shoved in tech writers' faces, the thing that's getting people the most consistently riled up and impassioned (for or against it doesn't matter) is a big dumb metal stick. No one's opinion about the direction of VR or curved TVs or smartwatches is stronger than their opinion about the selfie stick. Stop making NFC toilet-compatible smart rings and just give the people sticks. —Ashley
---
My favorite thing at CES was Eric trying on every VR headset he could get his face on. He judged them ruthlessly, of course, but with extraordinarily sincere hope in his face-screen-loving heart. — Kelsey
---
The Cooki is exactly what I expect our Jetsons-esque push-button future kitchen is going to look like. Saving that future ingredient prep will, of course, be conducted by robot maids. — Andy
---
When I saw the BMW dude dart out in front of a moving car, I was genuinely impressed. Not because I didn't think this kind of tech was possible, but the confidence and nonchalance he had in performing the unplanned test (we challenged him to it) tickled me. — Michael
---
I feel like I should be going with an ultralight laptop or a bigass TV or some sort of autonomous car fantasy, but my favorite thing out of CES this year was a tiny little battery that turns any smoke detector into a smart device. It's a simple solution to a simple problem, and a much more appealing vision of a practical, useful, achievable connected home than anything else we saw. —Barrett
---
Not a specific product, but I really enjoyed Darren's 3D TV/dumb TV post because it speaks to the struggle that every tech company has with their products becoming fungible commodities. —Matt
---
OneWheel Bagpiper
The creators of the Onewheel, a self-powered one-wheel skateboard, were demoing their creation all over Las Vegas during CES. Getting the hang of riding a regular skateboard is hard enough, but the challenge seemed to be considerably harder with three wheels missing. Watching reporters and other novices trying to keep their balance on it (and failing) was surprisingly entertaining, but nothing compared to a bagpipe-playing busker (complete with kilt) trying the Onewheel for the first time. Not only was he up and running in minutes, he also kept playing his bagpipes the entire time. I can barely walk and text without falling. — Andrew
---
Parrot Drone Show
My favorite thing that I saw from afar is the Parrot Drone Pen, because dads across America should be using these so that they don't hurt others/themselves. —Adam
---
It's fascinating to imagine how virtual reality will change visual storytelling, and even better to see it in action. Great stuff from Sean, and more on the way. — Meg
---
French Montana
Every year, CES welcomes a smattering of random celebrities, either to shill for a product with their name attached to it, or to make appearance money. Or something. It's funny because CES becomes less and less of a big deal every year, and yet you can count on the sub-B list to show up. BTW French was there as Nick Cannon's guest. —Leslie
Welcome to Gizmodo's coverage of all things CES 2015! For our comprehensive rundown of everything new and shiny at the year's biggest gadgetorium, check out our pop-up site here.