My apologies to anyone who doesn't happen to live in the Northeastern United States. I don't want you to feel bad for us. But I do want you to recognize the fact that we've been walloped with four enormous snowstorms in three weeks. Adding insult to injury, the most recent one occurred the day after spring "began."
Perhaps this GIF will properly illustrate what we dealt with:
For those of you who don't often look at maps, that's the southern two-thirds of New York, Pennsylvania, New Jersey, Maryland, Delaware, Northern Virginia, West Virginia, and Ohio. On March 18th, they are all mostly snow-free with the exception of Western New York and the Appalachians. On March 22nd, they're all completely blanketed.
NASA's Aqua satellite took image one, while MODIS (Moderate Resolution Imaging Spectroradiomete) took image two. You can pretty clearly see the foot-plus of snow it dropped across the area, including over 16 inches near Washington, DC, and 20 inches on Eastern Long Island, according to NASA's Earth Observatory.
G/O Media may get a commission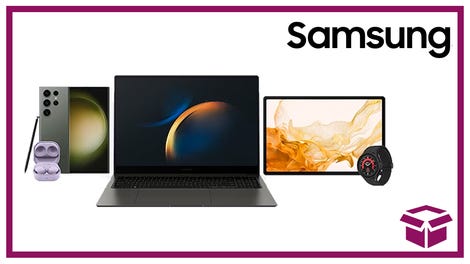 24 hour deals
Discover Samsung - Daily Deal
Late-winter/early spring snowstorms aren't all that rare, despite how badly they suck. And they really do suck: This most recent one left over 90,000 without power, reports NBC.
This hell-cycle probably won't last, though. The National Oceanic and Atmospheric Atmospheric Administration (NOAA) projects a higher probability that much of the US will be warmer than colder this spring, with potential for worsening drought in the southwest, as we've reported. However, there's a greater-than-average chance that the Northeast will be wetter than normal.
Also, climate change or whatever, etc.
Anyway, hopefully spring has really begun now, and this will be the last time you hear people from over here complain about the weather. At least until hurricane season starts.
[NASA]