The Environmental Protection Agency's (EPA) website states that its mission is "to protect human health and the environment." You would think this would be clear to EPA head Scott Pruitt, and yet at a Senate oversight hearing on Tuesday—Pruitt's first as administrator—he seemed far more interested in talking jobs and the economy.
In fact, Pruitt repeatedly brought up jobs and other topics unrelated to the EPA's role in the federal government during the hearing convened by the Senate Environmental and Public Works Committee. And turns out, that's what Republican committee members mostly wanted to talk about too, despite this being a chance to ask Pruitt about his sketchy management practices. While there were certainly times Republican senators brought up issues of oversight, it was largely Democrats who asked the administrator about his secret schedule, aborted attempt to purge anti-Trump EPA employees, faux climate science debate, and suspect travel decisions.
It was like listening to two completely different hearings. Compare the opening statements from Senator John Barrasso (R-Wyo.) and Senator Tom Carper (D-Del.). On Senator Barrasso's side:

"Scott Pruitt's policies at the helm of the EPA likely have protected more jobs and promoted more job growth than any EPA administrator in history. He has done so while making significant environmental progress...When the Department of Commerce asked manufacturers at the beginning of 2017 which federal government regulations generated the greatest burdens, the answer was clear: the EPA. The top nine identified regulations that impact manufacturing are all EPA regulations. At the top of the list were the Waters of the U.S. rule and the Clear Air Act rule. Administrator Pruitt is working to address these and other EPA rules. His commitment to revisit misguided policies is growing our economy in manufacturing, in mining and across the board."

And here's Senator Carper:

"I understand that EPA has been highlighting its so-called first year achievements on posters around the agency...Let's take a closer look at what is being celebrated as achievements. First, EPA has moved to repeal the Clean Power Plan but with no real replacement to protect americans from carbon dioxide pollution. Similarly, EPA has moved to repeal the clean water rule, but again, with no new plan to protect the drinking water source upon with 117 million Americans depend. You've been touting the agency's work on contaminated super fund sites but repeatedly taking credit for clean-ups completed under President Obama's administration, all while proposing to cut the program by 30 percent."
The whiplash continued throughout the hearing. Senator Joni Ernst (R-Iowa) thanked Pruitt for helping Iowa's unemployment dip to three percent, despite unemployment already being on a downward trajectory since the 2008 financial collapse. Meanwhile, Senator Tammy Duckworth (D-Ill.) pressed Pruitt about his $40,000 trip funded by the public to talk about natural gas in Morocco.
"While your home state of Oklahoma is the third largest seller of natural gas in the country, I don't understand what it has to do with EPA's mission," she said. "[It's] not consistent with what the head of the EPA should be doing."
G/O Media may get a commission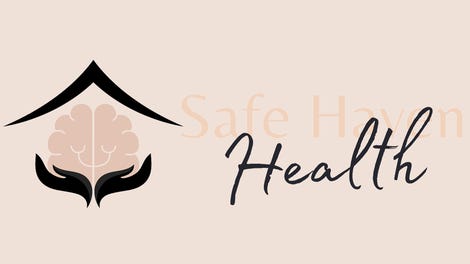 Addiction counseling
Safe Haven Health
The dueling statements illuminate the growing partisan divide on what was once a bipartisan consensus that the EPA was created to deal with environmental woes and related public health problems. Making sure it does that should be of prime importance to all parties who like to see people healthy and not dead. It also has huge economic implications. The Clean Air Act has saved an estimated $22 trillion since 1970. It saved 84,000 people from prematurely dying from 2000 to 2010 alone.
Pruitt has paid little heed to health in his attempts to rollback the Clean Power Plan and even reverse a rule to restrict pesticides that has been shown to hamper children's mental development. Much of his tenure at EPA has taken place under cloak and dagger, from refusing to release his schedule to installing a soundproof room in his office, all while freezing out outside experts.
Pruitt was hit repeatedly on his commitment to secrecy during the oversight hearing. Senator Sheldon Whitehouse (D-R.I.) repeatedly asked about his schedule, calling out a May 5 meeting in Oklahoma where the only visible thing on his schedule was a lunch meeting.
"Would you tell us what you actually did that day and unblock your schedule?" a clearly frustrated Whitehouse asked.
"I don't see why you would block out parts of your schedule," he added later after Pruitt refused to equivocally say he would provide his unredacted schedule. "All we have is your lunch. That's a long way to go for one lunch."

"We'll look and see how productive we were that day," Pruitt said, again evading answering why his schedule is so redacted. 
These questions aren't just about potential misuse of public funds. They're about figuring out who Pruitt is meeting with and how those meetings are influencing his agenda. And they're about making sure the checks and balances built into the U.S. government are working. The ass-kissing about jobs we saw on display at today's hearing is a way to sweep all that under the rug and live by the mantra "see no evil, hear no evil, tell no evil."