According to CNET, the SFPD is now investigating their role in the search for the missing iPhone prototype that occurred in late July. They're trying to figure out how, exactly, four of their officers got mixed up in all this.
An internal investigation into how the officers assisted two Apple employees search the Bernal Heights' home of Sergio Calderone has begun, according to Lt. Troy Dangerfield. The exact details of that search, which took place several weeks ago but only just came to light at the end of last week, have been difficult to ascertain. First the SFPD denied involvement, then admitted to their participation.
The iPhone 5 prototype was lost in late July at San Francisco tequila bar, Cava 22. Apple contacted the SFPD and asked for assistance in retrieving the missing device. Using the device's GPS location, four plainclothes San Francisco Police Officers accompanied two Apple security personnel—including, reportedly, former San Jose police officer Anthony Colon—to the house of Sergio Calderone in Bernal Heights. According to CNET sources, when the police officers asked Calderon if they could search the house if he refused, they would return with a search warrant. At that point, Calderon consented to the search.
G/O Media may get a commission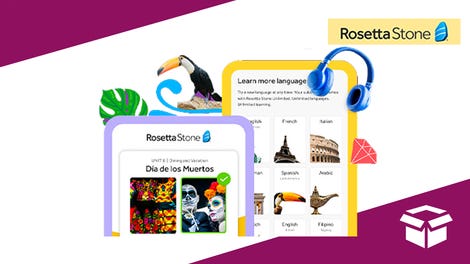 Extra 20% off
Rosetta Stone Lifetime Subscription - All Languages
What we know based on our conversations with Calderon and the police: The Apple security team searched Calderon's house on July 24 while the four police officers waited outside. It is unclear if the Apple security team misrepresented themselves as police officers during the search. During the search the immigration status of Sergio and his family was called into question. After searching the house and Sergio's computer, the Apple team concluded that the iPhone 5 prototype was not there and had not been synced to the computer.
Lt. Troy Dangerfield told SFWeekly that the situation is "under investigation." and that "It's an internal investigation." He also told the site that, "You read all of the allegations, so it would not be doing due diligence to not investigate."
CNET spoke to Sergio Calderon tuesday about the investigation and he informed them that he's "talking to an attorney." Calderon did not elaborate on what he was talking to the attorney about.
We've contacted the SFPD and Apple for comment on the investigation, but have not heard back from either at this time. [CNET and SFWeekly]