Normally,22.04 percent wouldn't exactly inspire awe. What about the other 78 percent? Where is it being wasted? But for solar panels, it's a leap forward.
SolarCity, the 9-year-old solar energy company that counts Elon Musk as a co-founder and current chairman, announced this morning that it has reached a new record for solar panel efficiency. At its most potent, new design is able to use tiny fraction above 22 percent of the suns' rays. Top performance, usually hovers between 15 to 17 percent. SolarCity says that the increase in efficiency will make panels that are equal in size to competitors', but produce "30-40 percent more power."
Sadly, we don't know much about the technology that made the new record possible ("proprietary," says the company), but it came from Silevo, the solar manufacturer that SolarCity bought last year for $200 million. Silevo specializes in designing high-efficiency panels that are, crucially, cheaper and faster to manufacture. The key is in details like using copper instead of silver, and slimming down the manufacturing process to just six steps. The company details its simplified production process in this video
The design of the Solar City panel is different, as well: While most panels are made with a "p-type" crystalline silicon, Silevo uses "n-type," which functions better in hot temperatures to increase the efficiency of the panel. Some experts point out that n-type silicon is more expensive to make, but it makes sense when you reach a larger scale of production–which is exactly what SolarCity intends to do with its new factory in Buffalo,
SolarCity's interested in creating a solar panel that's as efficient as possible while still scaling to hundreds of thousands of consumers; the company also made a point to mention that the panels will soon be produced–at a rate of up to 10,000 per day–at its under-construction factory in Buffalo that should be finished and open by 2017.
But SolarCity's big experiment isn't without big risks. In August, an in-depth feature by David Rotman, the editor of MIT Technology Review, pointed out that the future of residential solar is still unwritten. Rotman explained that the economics of the business depend on some very uncertain factors:
Even if all goes well, the gigafactory could be facing a dramatically different solar-power market. At the end of 2016, the federal tax credit for solar power is due to drop from 30 percent to 10 percent for businesses and to disappear altogether for consumers who buy their own solar panels. By making residential solar power less affordable, the change could be devastating to the industry. And it will come just as the Buffalo factory is ramping up its manufacturing capacity.
G/O Media may get a commission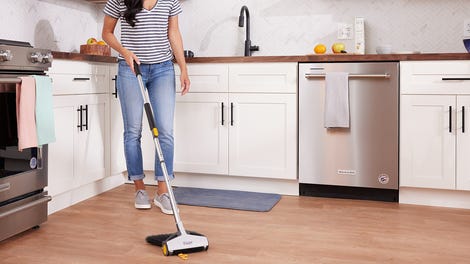 BOGO 50% Off
Flippr - BOGO 50% Off
So what does this say about today's big news? It shows us that while panel technology is improving at a dramatic rate, it's also an absolute necessity for the longer-term business model that residential solar companies depend on. In other words, this is far from the efficiency SolarCity, or any of its competitors, want to reach.

---
Contact the author at kelsey@Gizmodo.com.