These days, Marvel has a pretty amazing track record on the big screen. Even if you toss in the films produced by Sony or Fox, most of the movies range from okay to superb. But things could have turned out very, very different. Here are 10 bizarre Marvel film projects that were in development at one point.
1) Lee Kramer's Silver Surfer
Long before Fantastic 4: Rise of the Silver Surfer, a $20 million version of the Silver Surfer nearly got made. Producer Lee Kramer, fresh off Xanadu, wanted to cast Olivia Newton-John in the lead role. Paul McCartney was signed up to do the music. Said Kramer at the time, "We're going to make an epic picture on the scope of 2001: A Space Odyssey with the kind of soundtrack that that film had, only using contemporary rock and roll." And Stan Lee drafted an outline for the film, that borrowed heavily from early 1970s blaxploitation films. At one point, the Surfer gets captured by a tall man in fancy clothes named Sweet-Daddy Wisdom, who says, "Ol Sweet-Daddy's gone and caught himself the world's choice prize. He's captured the ultimate honky."
2) Dazzler
Silver Surfer wasn't the only disco-era Marvel production that failed to get off the ground. When the sonic-powered mutant first debuted, she was supposed to have a movie franchise, with music from Casablanca Records, hot off Casablanca's success with Thank God It's Friday. The Dazzler film would have starred Bo Derek, and studios were in a frenzied bidding war, until Derek insisted her husband had to direct. Jim Shooter wrote a film treatment, in which KISS fights the Village People, Rodney Dangerfield plays four separate characters, and fire-clad warriors ride into battle on unicorns. At one point, Dazzler, the Avengers and Spider-Man travel forward in time to a dystopian New York, where Cher and Donna Summer are rival witch-queens, battling for control over the city. The entire film treatment is here.
3) Menahem Golan's Spider-Man
There were many, many Spider-Man films in the pipeline in the years before Sam Raimi got his hands on Spidey — but the weirdest had to be the one that Menahem Golan, of the Cannon Group, had in mind. Golan, who gave us the supreme cult classic The Apple, misunderstood the basic concept of Spider-Man. He thought the character was a giant human-tarantula hybrid with eight hairy legs. In one of Golan's pitches, Peter Parker gets turned into Spider-Man by the evil Dr. Zork. In another, the hairy eight-legged Spider-Man fights mutants in an underground laboratory. Director Joseph Zito said the producers "didn't really know what Spider-Man was. They thought it was like the Wolfman."
G/O Media may get a commission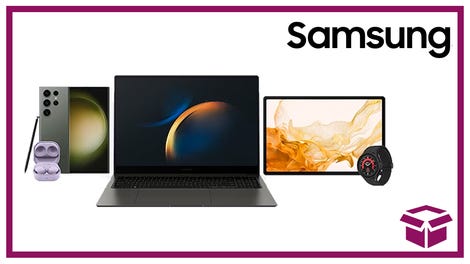 24 hour deals
Discover Samsung - Daily Deal
4) Michael Winner and Stan Hey's Captain America
Cannon Films actually did manage to make a Captain America movie — but they had several scripts in development before they finally hit on one they liked. One of their draft scripts was written by Michael Winner and Stan Hey in 1984. Sadly, these writers weren't very familiar with the comics — so they wrote a weird caper set in 1976, in which the Red Skull steals the Statue of Liberty and sends the statue's severed pinky to the President as part of a ransom demand.
5) She-Hulk
In the early 1990s, former Red Sonja star Brigitte Nielsen was all set to star in a She-Hulk movie, and you can see publicity shots and poster mock-ups all over the internet. Larry Cohen was all set to write and direct, but not much is known about the actual storyline. Seeing the green body-painted publicity photos is enough of a hint of how this one would have turned out, however.
6) Jonathan Hensleigh's Hulk (1997)
Before Ang Lee took his turn at making a Hulk movie, there was another version in development in the late 1990s at Universal — and it would have made Ang Lee's mutant puppies look totally sensible. Avi Arad and Gale Ann Hurd were producing a Hulk film, directed by Jonathan Hensleigh, in which the Hulk would have battled "terrorists, the military, Brian Banner, and convict insect men." At one point, Joe Johnston was also signed up to direct. And Zack Penn's later script draft involved the Hulk battling a school of sharks. Concept art by Benton Jew.
7) Joss Whedon's Iron Man
In The Avengers, Whedon proved that he has a unique understanding of Tony Stark's issues, providing Tony with a brilliant arc that brought him closer to heroism. But at one point, Whedon was actually writing an Iron Man movie for New Line, and it sounds as though he planned to take some liberties. In 2005, Whedon explained, "I wrote an entire treatment, pitched the thing, it was approved. I really enjoyed the people at New Line and then I suddenly - I was doing a lot of work on TV - and I suddenly went, 'I can't ... develop ... a script.'" Whedon added that he was attracted to the character because of his self-loathing, but his version of Tony wouldn't have had any shrapnel threatening his heart. "It wasn't a shrapnel thing. It was just a weak heart that was not helped by his constant drinking." A few years later, Smallville creators Alfred Gough and Miles Millar teamed up with David Hayter to write an Iron Man movie which Nick Cassavetes was attached to direct, in which Tony goes up against his father Howard Stark, who becomes War Machine.
8) David S. Goyer's Ghost Rider
Before Nic Cage starred in the first Ghost Rider film, Marvel was partnering with Crystal Sky Entertainment to produce a movie, with a script by David S. Goyer, fresh off Blade. Johnny Depp, pre-Pirates of the Caribbean, was set to star. And Goyer's version of Johnny Blaze would have been closer to the Crow, a series Goyer also worked on, and would have seen Blaze fighting a gang of demon bikers. The script also saw Blaze being given a demon mark as a baby, and Johnny teaming up with Seer, a sexy soothsayer he knew from his days at the circus.
9) Mort the Dead Teenager
This film, based on a 1990s comic, was in development for years, with Stephen Spielberg and Robert Zemeckis producing at various points. Eventually, it wound up with Quentin Tarantino as producer, Elijah Wood in the title role... and Jessica Simpson (circa Newlyweds) in line to play the undead Mort's love interest. In the comics, Mort dies in a car race against another teen, and then meets "teen death," the Grim Reaper's son, only to be sent back to Earth because the afterlife is "closed for repairs." In the official synopsis for the film, Mort is decapitated in a train accident and convinces Teen Death to let him go back to Earth to win the girl of his dreams (Simpson.)
10) Alien Legion
Instead of Guardians of the Galaxy, our weird universe-spanning alien fighter movie could have been produced by Jerry Bruckheimer and Disney, with Derek Haas and Michael Brandt (Wanted, 3:10 to Yuma) writing a script that was very much reminiscent of Pirates of the Caribbean. This movie made it to a third rewrite before falling into development hell, and the storyline was imagined as a "Foreign Legion in Space" story, featuring humanoid/serpentine characters. If this had succeeded in coming out a few years ago, it could have hurt the Guardians' chances of finding an audience.
Additional reporting by Amanda Lane, Vicky Gans, Brie Hiramine, Nate Schaaf and Tyler Williams