We've heard report after report about ISIS looting and destroying ancient archaeological sites in Iraq and Syria. But across the Mediterranean, the looting of antiquities is also posing a problem in economically-strained Greece.
Tomorrow Germany will vote on another bailout, but Greece is still suffering through horrible infrastructural problems that range from food and medicine shortages to increased homelessness and poverty. The economic crisis is spurring a cultural crisis too, according to an in-depth report from the National Geographic, which talks to Greek specialists who are struggling to stem the flow of artifacts and antiquities from its borders.
Image: AP Photo/Thanassis Stavrakis
In 2012, we learned that organized looting was on the rise in Greece, with reports about break-ins at museums and institutions where priceless antiquities were stolen. In the AP image above, two ancient statues were recovered after they were dug up by smugglers in 2010.
G/O Media may get a commission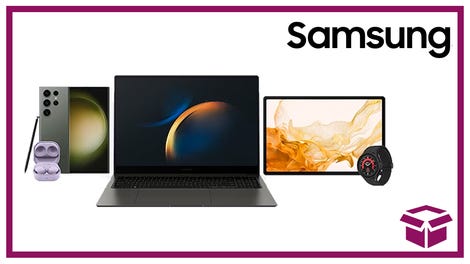 24 hour deals
Discover Samsung - Daily Deal
But now, it seems it isn't just criminals that are doing the looting—it's normal people without police records, according to National Geographic. For example, the Greek government says applications for metal detectors has skyrocketed. And when artifacts are uncovered from someone's land or farm, it's nearly impossible for police to know what was found and where it will end up; especially now, as so little money is available to fund tracking efforts.
One of the most unsettling things about the report, though, isn't about what's being uncovered in Greece. It's about what happens once it leaves Greece—and how museums actively try to elude Greek officials trying to recover these objects. According to NatGeo's Nick Romeo, there's a slow, steady way to legitimize looted artifacts: As they're passed from dealer to dealer, a piece will acquire a "history" of legitimacy—perhaps it will exhibited by a small museum, which opens the door to a dealer claiming it has a legit provenance. He explains:
"They're not really cooperative," Ms. Stamatoudi said of the two leading auction houses. "They are attached to the letter rather than the spirit of the law. They might tell you something like, 'Oh yes, it belonged to some 17th century French nobleman; now you go prove that it came from Greece.' They know it's costly to go to court."
Museums can also be reluctant collaborators. The Getty Museum, for instance, failed to respond to requests from the Greek government for almost four years between 2002 and 2006. "We had to threaten a lawsuit to get a response," Ms. Korka said.
Antiquities returned to Iraq earlier this summer. AP Photo/Khalid Mohammed
It's outrageous that a major museum like the Getty would ignore the requests of a country looking to track down its stolen heritage. Cooperation isn't unheard of, though. In 2014, Getty did return an ancient manuscript to Greece. And in 2013, Germany returned artifacts that had been looted from Iraq during the 2003 invasion. Earlier this summer, the US returned some 400 artifacts that had been looted by ISIS, too (amidst questions that some of them may be fakes).
Meanwhile, Afghanistan has also struggled to restore its cultural heritage after as much as 80 percent of its artifacts in the National Museum were looted—in 2012, the British Museum returned more than 800 pieces to the country.
A gold vessel with Greek inscriptions, discovered in 1978 in Afghanistan. Photo by Francois Durand/Getty Images.
But for every example of restitution, there are more cases left unsolved. Iraq is currently struggling to preserve more of its own history in the face of the Islamic State's threats. It's just another example of how the economic and political circumstances of our world right now will have long-lasting effects on the cultural legacy of in-flux countries.
[National Geographic; Lead image: A tourist at the archaeological site of Agora this summer. Photo by Milos Bicanski/Getty Images]
---
Contact the author at kelsey@Gizmodo.com.