Another rare tropical cyclone situation is unfolding in the Middle East. Cyclone Mekunu spun up on Tuesday and is now heading toward Salalah, the capital of Oman.

It should make landfall somewhere in the region on Friday with 104 mph sustained winds, making it the equivalent of a robust Category 2 storm. Some areas could see up to 18 inches of rain, according to the Weather Channel.
The storm comes a week after Cyclone Sagar made landfall in Somalia after taking an unprecedented track up the Gulf of Aden. Cyclone Mekunu is taking an equally bizarre track.
While this one of two times of year when tropical cyclones generally form in the Arabian Sea, only six of those storms have come within 100 nautical miles of Salalah according to the National Oceanic and Atmospheric Administration, which keeps historical cyclone data going back to 1842. Of those six, just one storms reached hurricane strength, an unnamed cyclone that made landfall almost exactly 59 years ago in May 1959.
"This is definitely an anomalously active moment, especially with both storms making landfall, and this current one looking to be pretty intense by the standards of the region," Adam Sobel, a extreme weather expert at Columbia, told Earther.
G/O Media may get a commission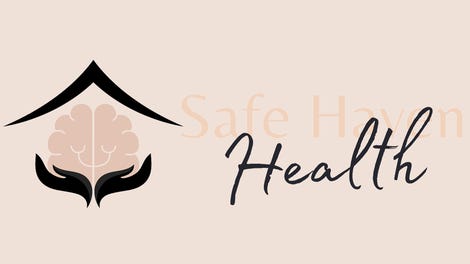 Addiction counseling
Safe Haven Health
The conditions that spawned Sagar are also helping Mekunu. The storm is feeding off extremely warm waters in the Arabian Sea where sea surface temperatures are 31-32 degrees Celsius (88-90 degrees Fahrenheit). That's well above the threshold of heat that cyclones need to intensify. There's also low wind shear right now, meaning there's no tug of war between winds at different levels in the atmosphere that can rip a storm apart.

All this means Mekunu could be the strongest storm to make landfall in the Salalah area on record. Right now, the Joint Typhoon Warning Centers puts the most likely spot for landfall just to the west the capital city.
None of this is good news. As with Sagar, which caused widespread flooding in Somalia that displaced tens of thousands, the storm will be hitting an area not used to major tropical systems. And if reports from the 1959 cyclone are any indication, there could be a big swath of damage.
That storm made landfall at an eerily similar location and wreaked havoc on the city and surrounding area. A 2002 article in Weather chronicled what happened, including this passage from a local British military officer:

At around one o'clock in the morning, the fury reached its peak. From then on, buildings collapsed as though made of playing cards. Five large wooden quarters, accommodating some 20 Indian staff in each, suddenly smashed to pieces. Three senior staff prefabs had their roofs lifted bodily and flung through the air with walls collapsing, in one case outwards and the others inwards. The occupants of one were temporarily trapped until a further obliging gust sent one wall askew and they were able to escape.
The 1959 storm dropped a little over three inches of rain at the city's airport, but "at least twice that" in the mountains that rise up to 1,000 meters (3,280 feet) according to the study. That created torrents of water rushing downhill that washed out the main road from Salalah to Raysut, a small community on the outskirts of the city.
The mountains that the wrung all the rain out of that 1959 storm could do the same with Mekunu even as they tear the storm apart. A large area along the Oman-Yemen border could see upwards of 18 inches of rain, with some inland areas still looking at 12 inches of rain even as the winds die down. That raises the risk of extremely dangerous flash floods.
The Arabian Sea has been a hot spot for weird cyclones in recent years. Sobel pointed to work by Hiroyuki Murakami, a tropical storm researcher at NOAA's Geophysical Fluid Dynamics Laboratory, which indicates climate change could be boosting the odds of such storms. In particular, a Nature Climate Change study published last year shows climate change has likely increased the odds of Arabian Sea cyclones in October and November, the other time of year they usually form.
"These studies are high quality and make a plausible case," Sobel said, also noting some research has pointed to black carbon aerosol emissions as another possible factor driving the uptick in activity.
All that said, it's a poorly studied region with fewer observations than other tropical cyclone basins, so more research needs to be done to firm up these links. If the recent spate of storms is any indication, those opportunities could be more plentiful.