In his third ad of this year's midterm elections, a wetsuit-clad Joe Cunningham bobs off the South Carolina coast. Treading water, the ocean engineer-turned Democratic candidate for Congress explains that he's always opposed offshore drilling and that if elected, he'll "make sure we never do" drill along South Carolina's coast.

The ad reflects what's among the biggest issues facing South Carolina's First District, which is home to the majority of the state's 2,876 miles of serpentine coastline and barrier islands. Tourists flock to the shores for the sandy beaches and unobstructed views of gently curling waves, driving the region's economy. But a sweeping offshore drilling plan unveiled earlier this year by the Trump administration threatens to upend all that. And local opposition might just be enough to flip the district blue for the first time in nearly 40 years.

When the Trump administration first announced its plan to open 90 percent of U.S. waters in the outer continental shelf to oil and gas extraction, Mark Sanford, the Republican representative for the district, announced that he was against it. But Sanford lost his primary to Katie Arrington, a local state representative who campaigned on supporting Trump's offshore drilling plan. Though she has since flipped on the issue, her stance presented a contrast for Cunningham who is now challenging her in a tight race for the general election.

"I didn't really expect to be leaning too hard on my background in ocean engineering because Congressman Sanford has been fairly good on these issues as it relates to offshore drilling," Cunningham told Earther. "Once he got beat in his primary, we started looking at the positions his opponent had taken and it became a strong contrast."
The district has been represented by Republicans for nearly four decades and went for Trump by 13 points in 2016. Cook Political Report says the district leans Republican and their index indicates that as the Republican candidate, Arrington has a 10 point advantage. But the district hasn't seen a ton of recent polling, and Cunningham has made some surprising headway.
G/O Media may get a commission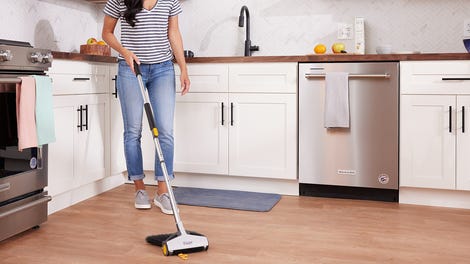 BOGO 50% Off
Flippr - BOGO 50% Off
He's raising more money than Arrington and pulling in more smaller donors while eschewing money from Political Action Committees. And his early opposition to offshore drilling has garnered him the endorsements of local Republican mayors and council members. In a gripping ad, four of them speak directly into the camera about how they're supporting Cunningham for opposing offshore drilling (and not supporting Nancy Pelosi for speaker should Democrats gain control of the House).
314 Action, a nonprofit that backs Democratic candidates running for office with science and engineering backgrounds, endorsed Cunningham in July and recently ran a $200,000 ad buy in support of him.
"The public polling shows that he is definitely within the margin of error, and we are doing everything right now to help get our candidates over the finish line the elected," Shaughnessy Naughton, president of 314 action, told Earther. "Right now, there are more talk radio show hosts in Congress than there are scientists, and I think we see the results of that reflected in dysfunction and policy priorities. So we want to see a more pro-science agenda, policy based on facts and evidence."
Cunningham certainly fits the mold, having worked on coastal development issues and natural resource protection as an engineer. And his stances reflect an understanding of science, beyond the risks of offshore drilling to the environment. Cunningham has strongly stated his acceptance of the science of climate change, and the need to address both its causes and impacts. Climate change and offshore drilling are of course intimately intertwined, given that more oil and gas extraction will make the climate more unstable. Among the biggest climate concerns in South Carolina's Lowcountry is sea level rise.
"When I would drive to work down East Bay Street, I knew that it usually floods on high tide and all the times at high tide are full," Cunningham said. "If it rains hard, you can't really take across town."
The impacts will only get worse in the coming decades. Estimates recently published by the Union of Concerned Scientists show the district has $6.8 billion of residential real estate that's at risk chronic flooding by 2045.
In contrast to Cunningham's stance, Arrington has advocated for flood control while leaning on a favorite talking point of climate deniers and obfuscators at a debate earlier this month.
"I think everyone in this world can agree the climate is always changing," she said. "Where we're standing right now was under ice. It's constantly changing. Man's impact, I'm not a scientist, I can't tell you how much there is, but I know we are making an impact."
In many ways, the race distills the national dynamic between the two parties on environmental issues. But it also shows that local priorities don't always reflect the national party line. Cunningham's stand against drilling from the beginning, and his efforts to court Republican officials and voters who feel the same way, might score him the win in Trump country and help turn the House blue.