Installing updates on Windows has always been a pain in the ass. Not only does Microsoft seem hellbent on forcing users to update their machines whether they want to or not—including in prior versions of Windows 10 a nightmare "feature" that forcibly seized control of users' systems to start the installation process—the process is infamously slow. The combination of these factors can make updating a Windows machine feel less like a minor but necessary inconvenience than a suddenly imposed tug-of-war for control of a computer.

Deadly Mississippi Tornado Kills More Than 2 Dozen | Extreme Earth
Fortunately, Microsoft is now mulling ways to make the process less painful. Per Ars Technica, in a recent blog post the company announced that it expects changes to the way Windows will handle forthcoming updates to result in substantial performance improvements. Specifically, Microsoft is adjusting the amount of labor that Windows Update will perform in its "online" and "offline" stages.
A Windows computer downloads update files and prepares the operating system to install them in the online phase—i.e., the part that runs in the background. When that's done, the offline phase commences and the computer is unusable while it overwrites old files and migrates user data to the new installation. That's the stage of the process where the only thing one can do with a Windows machine is stare helplessly at a progress indicator that lies to you.
In the blog post, Microsoft explained that by moving some initial parts of the offline stage to the online one, it reduced the offline phase from a workload-crushing average time of 82 minutes in the April 2017 Creators Update to 51 minutes in the October 2017 Fall Creators Update. In an as-of-yet unnamed update expected for April, the company predicted it will have gotten the entire offline phase down to around a half an hour, a 63 percent reduction from a year prior.
G/O Media may get a commission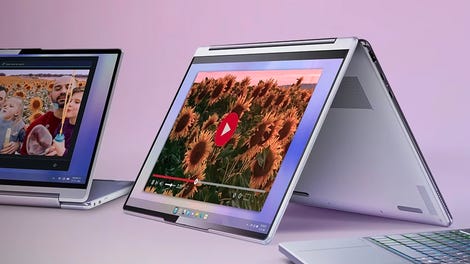 up to 70% off
Lenovo Spring Clearance
The changes do mean the update will take longer overall, though Microsoft wrote users are unlikely to notice the increased time spent in the online phase of updating.
"... This should not be noticeable to most users, as the setup processes run at a low priority, so they won't have a large impact on a device's battery life or system performance," Microsoft concluded.
Some of Windows' competitors are better at handling big updates without rebooting—Linux, for example, doesn't lock in-use files the way Windows does, meaning more updates can be processed on the fly. More malware is designed to target Windows machines than anything else, which also explains the frequency of security updates. So it's nice to see Microsoft putting some effort into making this process less annoying (even if some of their other upcoming decisions like making its Edge browser harder to avoid may just introduce new headaches). The company has similarly put some effort into reducing the overall file size of major recent updates, though they tend to still clock in at a few gigabytes.

[Microsoft via Ars Technica]