When it's hot, city dwellers begin to have a certain look of desperation: That single-minded determination to access the sweet summer relief of a pool. Well, here's a public pool that's completely free and available to use—provided you can locate the pool itself, which is somewhere in the middle of a 25,000 square-mile Southern California desert.
Social Pool is the work of artist Alfredo Barsuglia, who created the minimalist sculpture to nod to other monumental works of desert-bound land art, like Robert Smithson's Spiral Jetty on the Great Salt Lake. The eleven-by-five-feet wide pool is hardly a destination in itself—it's closer to the size of a hot tub—but like most art which requires a pilgrimage, it's more about the journey. As Barsuglia tells the Los Angeles Times, the pool "is about the effort people make to reach a luxury good."
GPS coordinates can be obtained, along with the key, by visiting the MAK Center for Art and Architecture in West Hollywood, where the Austrian-born Barsuglia was a fellow last year. You can't call to see if the key is there, and you can't reserve it ahead of time. Of the destination, the artist will only say that it requires "several hours of driving from Los Angeles, plus a willingness to walk a long distance to reach the pool from the nearest road."
A video tutorial provided by Barsuglia shows how swimmers need to unlock the pool and fold out the cover into a sundeck. The pool itself stays cool and blue thanks to a solar-powered filter and chlorination system and there's even a skimmer on-site to fish out errant tumbleweeds. In addition—and this might be a deal-breaker for some—every visitor is required to bring a gallon of water to replenish the almost-certain evaporation of the pool during usage. (That's in addition to all the water you'll need to bring just to stay alive on the walk to and from the pool itself.)
What's most intriguing is although it is a "public" pool, there is no way to access it without having the proprietary information which must be acquired at the museum, and entering into a kind of social contract that you'll care for the pool and won't reveal the location. Imagine stumbling upon this by chance, discovering with delight that a pool is inside, then realizing the key is 90 miles away at a Los Angeles museum. Will someone figure out a way to smash the lock and go pool hopping? Or will the pool be left unlocked and the coordinates shared publicly, turning Social Pool into a slimy Vegas-style pool party?
G/O Media may get a commission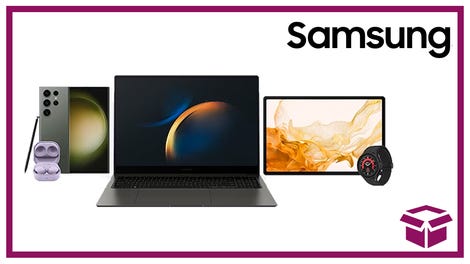 24 hour deals
Discover Samsung - Daily Deal
Although the pool's "season" is listed as beginning May 1, the installation only opened this past weekend, so if you've got a reliable GPS and the determination to go traipsing through the 100-degree desert, you might be one of the first to dip your toes into this sparkling blue hidden oasis. [Social Pool via Los Angeles Times]