For this week's Photoshop Contest, you conceptualized the technologically appalling fast food industry of the future. And better yet? Frog Design took your ideas somewhat seriously, offering a class of criticism far beyond our pay rate. The winners:
First Place — Shaun Leitmeyer


The McDonald's ™ artificial heart makes material the converging trajectories of our litigious civil justice system, McDonald's always under-recognized sense of social responsibility, America's irreversible descent into socialized medicine, and the increasingly blurred lines of industry and government. A truer and more tangible expression of our inevitable dystopian future, we have not seen.

Second Place — Foofy Bunny

G/O Media may get a commission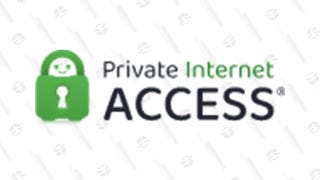 $3 per month
Private Internet Access | 2 Years + 2 Months Subscription

No entry embodies the spirit of frog's user-centric philosophy more perfectly than the in-restaurant table/toilet. We spend weeks (sometimes months) seeking ways to streamline, simplify, and bring joy to the activities of our users; somehow, in a single tasteful image, this contestant has managed all of the above in mere days. Bravo, sir (or madame). Bravo.
Third Place — Willo


'Taco Hell': this representation seems like an appropriately absurd snapshot of future-contemporary culture. It just screams for a title that reads something like, 'future dyspepsia'. However, since I happened to be in Las Vegas this week, the scene depicted here actually doesn't strike me as particularly futuristic...
Honorable Mention — E Spike


This entrant has clearly kept their finger on the pulse of industry, perhaps even privy to some insider info? Facing increasing public scrutiny for its government work, Halliburton/KBR will of course diversify the product portfolio in search of new revenue sources and positive PR. A shared love of hydrocarbons and military titles virtually ensures an eventual partnership between purveyors of the deep fried and seekers of the deep crude.