Oil spills have devastating consequences, both economically and environmentally, and videos of those disasters in action highlight both how much fuel is lost during spills and how much they impact the local environment.
Kuwaiti oil fields caused by Iraqi military forces setting fire to 605 to 732 oil wells, storage tanks and facilities, between January 16, 1991 and November 6, 1991. It destroyed 85 percent of the wells in the country. The total amount of lost oil is about one billion barrels, which is equal with almost 11 days of global consumption.
At the peak, the smoke absorbed 75% of the sun's radiation, and affected the weather pattern over the Persian Gulf. It also caused respiratory problems for many Kuwaitis. Approximately 25-50 million barrels of unburned oil has created about 300 oil lakes, that contaminated 40 million tons of sand and earth, and formed layers of hard tar on 5% of Kuwait's land mass.
Lakeview Gusher Number One, an eruption froma pressurized oil well in the Midway-Sunset Oil Field in California, releasing 9.4 million barrels of crude oil (a tenth of the daily global consumption) in 544 days between March 14, 1910 and September 1911. Layers of conealed crude oil are still visible there.
The Gulf War oil spill, 1991, made to foil a potential landing by US Marines. About half the oil evaporated, 1 million barrels were recovered and 2 to 3 million barrels washed ashore, according to a 1993 study.
Explosion and sinking of the Deepwater Hoirzon oil rig in the Gulf of Mexico. It was the largest accidental marine oil spill, with the total discharge of 4.9 million US gallons, between 20 April and 15 July, 2010. It endangered the Louisiana pancake batfish, had devastated effect on the Gulf coral community and five times more bottlenose dolphins are stranded and dead since the spill.
Blowout of Ixtoc I, being drilled by a rig named Sedco 135-F in the Bay of Campeche, Gulf of Mexico, on 3 June 1979, caused a 9.5 month long spill. An estimated 3.3-3.5 million barrels of oil were flowing from the well. It had a severe impact on crab populations and mollusks, dropped the number of fish and octopus catches by 50 to 70 percent, coated about 170 miles of US beaches and the oil reached the shore of Rancho Neuevo, a key nesting ground of the critically endangered Kemp's Ridley sea turtles.
The collision of two Greek oil tankers, the SS Atlantic Empress and the Aegean Captain in the Caribbean. They didn't sight each other in heavy rain and fog until they were 600 yards (550 m) apart, but it was too late to avoid the disaster. The collision and fire killed 26 people on the Empress, and one aboard the Captain. About 2.1 million US barrels of oil were released.
The Mingbulak oil spill (or Fergana Valley oil spill), started on March 2, 1992 in the Fergana Valley, Uzbekistan. The oil caught fire on the surface and burnt for two months. In total, 2 million barrels were collected behind embankments.
G/O Media may get a commission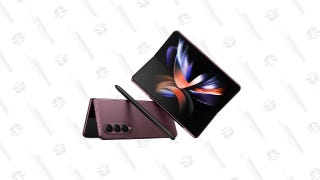 Save Up to $300
Galaxy Z Fold4
Three spills at Nowruz oil field, Persian Gulf, Iran, two caused by an attack of Iraqi helicopters in March 1983, and one by a tanker hitting a platform. Overall, about 1.9 million barrels of oil were spilled.
An unexplained explosion on MV ABT Summer, a tanker built in Ulsan, South Korea, happened 700 nmi from Angola, on May 28, 1991. The ship fully laden with Iranian crude burned for three days before sinking. It contained 1.9 million barrels of oil, and the wreck was never found.
Amoco Cadiz, a VLCC (very large crude carrier), containing 1,604,500 barrels of light crude oil, ran aground 5 miles from the coast of Brittany, France on March 16, 1978, split in three and sank. The whole cargo and 4,000 tons of fuel oil spilled into the sea.