Imagine taking a scenic gondola tour through Boston's historic Back Bay as Red Sox fans saunter towards Fenway over arched bridges. Not far away, the Charles River Basin is padded by wetlands that soak up the rising sea water. This surreal scene, a sort of Venice in New England, could be the reality in a few years.
Obviously, a water-ringed city like Boston is threatened by rising sea level due to climate change. And obviously, the city is exploring all kinds of different ways to protect its beautiful brownstones, prestigious universities, and—most importantly—thriving economy. Among the many plans floating around is the one hatched a consortium of city planners and architects called the Urban Land Institute that's described above. It's a plan to turn many of Boston's streets and alleyways into canals.
While it sounds absurd that you could one day take a boat to Boylston Street, the basic principle—infrastructure designed to stem the rising tides—is actually a terrifically popular idea around the world.
In Boston, the focus of the canal-building would be on the Back Bay, an elegant neighborhood that actually used to be a tidal bay. Experts say that the Back Bay's streets will be underwater by the end of the century anyways, so converting a bunch of them into canals could mitigate the rise in sea-level. The canals and the bridges that would join them together would also look a lot nice than a bunch of flooded 200-year-old houses.
G/O Media may get a commission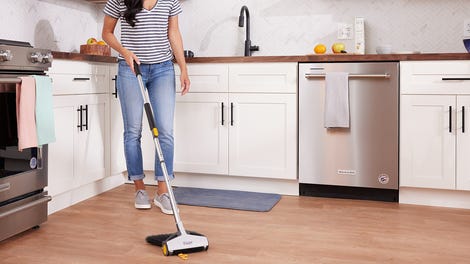 BOGO 50% Off
Flippr - BOGO 50% Off
This is all to say, Boston would end up looking a lot like Venice or Amsterdam. The big difference, according to Harvard Business School's John Macomber, is the fact that Boston's tidal change is about eight feet a day, while the classic canal cities' are much lower. "The canals would be either high part of the time or low part of the time. So we would have to decide whether they would be really deep or tidal," Macomber recently told the BBC.
The weather doesn't help either. Macomber added, "The question is whether in a climate where it can snow for six months of the year you want canals that are always open and partly full of slush, sand and salt." But again, a slushy canal is a much better option than a frozen wasteland.
Obviously, a project of this magnitude would take years and lots of dollars to execute. The price tag for Jakarta's own plan to build canals and a protected reservoir clocks in at $40 billion. But with the future of one of America's greatest city's is at stake, local leaders are taking the canal plan into consideration. Just imagine the Duck Tour potential. [ULI via BBC]