Young Colombians are taking the government to court over the environment.

The 25 plaintiffs, whose ages range from 7 to 26, filed a lawsuit in Bogota Monday demanding a right to a healthy environment free of deforestation and the irreversible impacts from climate change. The suit calls explicitly for the federal government to create an action plan to reduce the Amazon's rapid deforestation by 2020. (That's also what President Juan Manuel Santos promised during the 2015 Paris Climate Summit.)
The youth are doing this with the help of Dejusticia, a human rights organization based in Bogota that's advocating for their basic human rights to clean air, clean water, and a healthy environment. This is the first legal motion of its kind in Latin America, according to Desjusticia. The vast region encompassing Mexico, Central America, and South America is full of diverse ecosystems, from the Andes in Peru to the Atacama Desert in Chile, each threatened by climate change and environmental degradation in different ways.
The plaintiffs live in 17 cities throughout Colombia, and none are safe from the dangers of climate change, per the organization. Plaintiff Yurshell Rodríguez lives in one of the most at-risk regions of the country, the islands of San Andrés and Providencia. By 2100, 17 percent of this archipelago is set to disappear due to rising sea levels, according to a 2008 report from Tufts University.
Youth plaintiffs have also been filing similar litigation in the U.S. in an attempt to force the federal government to take more drastic action. Our Children's Trust, an environmental organization that's been guiding the cause, is behind the landmark federal lawsuit challenging the Trump administration that's currently making its way through the courts. In fact, the United States sees three times more climate lawsuits than anywhere else in the world, according to a study from the Sabin Center for Climate Change Law.

G/O Media may get a commission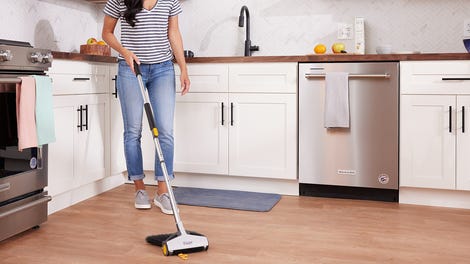 BOGO 50% Off
Flippr - BOGO 50% Off
Cities are suing, too—except they're not suing the federal government. Places like New York City and San Francisco are suing the fossil fuel companies that knew about climate change yet intentionally ignored the science to make a buck. The threat of climate change is pushing all types of entities to take action, and the courts are increasingly becoming the place to do so.
"Just as cities, like New York and San Francisco, have sued oil companies for their role in fuelling climate change, and a court ordered the Netherlands' government to reduce its carbon emissions, we are asking that Colombia fulfills its prior commitments to tackle climate change," Cesar Rodriguez, head of Dejusticia, said in the press release.
While the U.S-based lawsuits have focused almost exclusively on climate change, this new suit takes on an environmental issue prominent in Colombia: deforestation. Nearly 440,000 acres of forest were lost in 2016—a 44 percent jump from the year before.
"[Deforestation] creates a serious threat to the fundamental rights of those of us who are young today and will face the impacts of climate change the rest of our lives," the 25 plaintiffs said in the statement. "We are at a critical moment given the speed at which deforestation is happening in the Colombian Amazon. The government's lack of capacity and planning as well as its failure to protect the environment makes the adoption of urgent measures necessary."