There are plenty of reasons to be worried about air quality these days, from the Environmental Protection Agency killing an expert panel on dangerous particulate matter to the Trump administration's plan to scrap mercury regulations. But today, we got some good news to remind everyone about the value of environmental regulations that keep pollution in check.

Air pollution is killing fewer people than it used to, according to a study published in the Atmospheric Chemistry and Physics Journal Friday. Deaths related particulate matter (nasty stuff that gets lodged in the lungs and can reach the heart) dropped more than 50 percent nationwide between 1990 and 2010—largey thanks to regulations like the Clean Air Act and federal and state rules on vehicle emissions, according to the report's authors, who include researchers from the EPA and Department of Energy.
"We've invested a lot of resources as a society to clean up our air," said Jason West, study co-author and professor of environmental sciences and engineering at the University of North Carolina, in a press release. "This study demonstrates that those changes have had a real impact with fewer people dying each year due to exposure to outdoor air pollution."
Particulate matter-related deaths—like lung cancer and strokes—dropped by 54 percent from 123,700 in 1990 to 58,600 in 2010. When it comes to ozone, another pollutant included in the analysis, the number of deaths actually increased from 1990 to 2010 by 13 percent, which the authors attribute to population growth and mortality for ozone related diseases going up. If ozone levels in 2010 remained as high as they were in 1990, however, the number of deaths would've increased even more, by 55 percent.
In total, the authors estimate reduced pollution levels saved more than 40,000 lives in 2010.
G/O Media may get a commission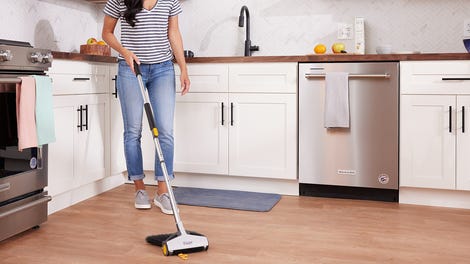 BOGO 50% Off
Flippr - BOGO 50% Off
The team used a model to simulate particulate matter and ozone concentrations in the U.S. over 21 years. Then, they layered mortality rates for people older than 25 who died from diseases that might result from this pollution, after accounting for the relative risk folks face from these diseases.
Not all regions of the country saw the same impacts of air quality improvements. New York, Texas, and Ohio saw the highest death rates due to particulate matter in 2010. For ozone, California, Texas, and Florida did. Still, all these states have seen mortality attributable to air pollution fall overall since 1990.
The study doesn't do any sort of racial breakdown, but we know that people of color are disproportionately exposed to polluting facilities. The study also doesn't include the last eight years, but at least looks more positive.
"These health improvements likely have continued beyond 2010 as we observe that air pollutant concentrations have continued to decrease," said Yuqiang Zhang, lead author of the study and a former EPA employee, in a statement.
The real question: What'll the next 10 years look like as the EPA and President Trump work to remove the protections responsible for this success story?