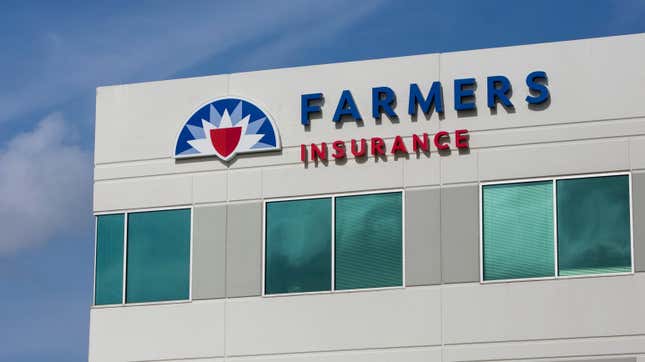 Farmers Insurance will stop offering insurance coverage in the state of Florida. This includes home insurance, auto, and policies that cover a combination of these. Apparently, the company made this decision in order to better manage its risk exposure in such a hurricane and natural disaster-prone state, CNN reported.
Meet Microsoft's New Surface Laptops
The move will affect about 100,000 customers in the sunshine state. But this move will not affect Florida customers who use Farmers Insurance-owned subsidiaries including Bristol West and Foremost, Quartz reported.
"Such policies will continue to be available to serve the insurance needs of Floridians," Trevor Chapman, a Farmers Insurance spokesperson, said in a statement, according to CNN. "Affected customers will receive notifications detailing when their coverage will end and will be advised of options for replacement coverage."
Florida's insurance market was already on shaky legs before Farmers Insurance. As of late last year, the average premium in the state was over $4,000, compared to the national average of a little over $1,500. Several private insurance companies shut down in 2022 and more than 10 have closed since 2020, Quartz reported. This means that, if a severe storm were to roll through, it could be difficult for customers to receive payments on their insurance claims.
The state's insurance market has struggled since the 1990s, The Guardian reported. Hurricane Andrew swept through Florida in 1992 and flattened homes cost insurers over $15 billion in damages, according to a 2012 report from the Insurance Information Institute. Over 30 years later Florida has continued to endure climate change related disasters. This includes rapid sea level rise, intense damage from storms like last year's Hurricane Ian. 
"It also revealed that Florida's vulnerability to hurricanes had been seriously underestimated," the report said. "The event brought a harsh awakening and forced individuals, insurers, legislators, insurance regulators and state governments to come to grips with the necessity of preparing both financially and physically for unprecedented natural disasters."
Florida isn't the only state experiencing insurance woes related to climate change and natural disasters. State Farm announced this past May that it would stop selling insurance in California. The insurer cited inflation, rising construction costs, and "rapidly growing catastrophe exposure," as to why it decided to stop taking on new policies in the state.
Allstate has also stopped writing new home insurance policies in California. The company quietly stopped accepting new homeowners insurance applications late last year, after a challenging third quarter where State Farm lost almost $700 million. Like State Farm, Allstate cited rising costs and increased instances of natural disasters like wildfires.
Want more climate and environment stories? Check out Earther's guides to decarbonizing your home, divesting from fossil fuels, packing a disaster go bag, and overcoming climate dread. And don't miss our coverage of the latest IPCC climate report, the future of carbon dioxide removal, and the un-greenwashed facts on bioplastics and plastic recycling.