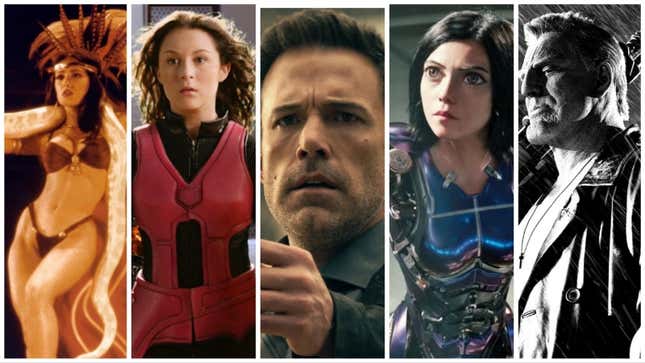 Though he became famous for his down-and-dirty action movies, Robert Rodriguez is a sci-fi guy. That's just a fact. A brief look at his filmography shows that the vast majority of the films he's directed are science fiction films or, in a few cases, more traditional fantasy or horror films.
That started very early on in his career with the vampire film From Dusk till Dawn, took him to the family genre with Spy Kids, into comic book adaptations with Sin City, and goes all the way up until today with his new film, Hypnotic, starring Ben Affleck. In Hypnotic, Affleck is a police detective whose daughter goes missing and, as he looks for her, he begins to discover a world controlled by people who can control the minds of others. It's sort of a grounded version of Inception featuring people with superpowers.
Hypnotic is in theaters now, but where does it rank versus his other sci-fi and genre films? Let's find out.