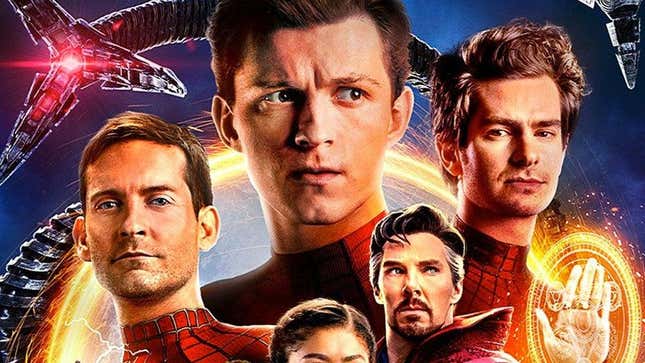 One of the biggest films of all time just got bigger. This weekend, Spider-Man: No Way Home is being re-released in theaters with 11 minutes of additional footage. Referred to in some places as the "More Fun Stuff Edition" (but more commonly just as an extended edition), the film adds multiple brand new scenes while also expanding some of your favorites.
There's more high school, more Flash, more Betty, more Matt Murdock (you read that right), more talk about Peter 2's web shooters ("I want to see the holes" is a line), and a brand new end credits scene, taking over for the Doctor Strange in the Multiverse of Madness trailer.
But that's only part of it. To read more, click through the slideshow to find out about all of the biggest additions in the Spider-Man: No Way Home extended edition.