When almost 200 nations signed the Paris Agreement in 2015 to address global climate change, the real work was just beginning. At this month's UN climate summit in Bonn, Germany, negotiators made critical progress towards addressing the source of up to nearly a third of globe-warming emissions: agriculture. After nearly six years of both technical and highly political discussions, they decided how to deal with agriculture in the UN climate process—which has huge implications for global hunger.
The key development at the recent summit was that negotiators recommended two UN climate working groups collaborate on agricultural issues, and identified half a dozen special focus areas in their future efforts, including soil health (and its ability to store carbon), food security, and livestock management (including dealing with literal shit, a source of powerful greenhouse gases). These new focus areas send an important signal to governments, research institutions, and others about how to study and support climate progress throughout the agricultural sector.
José Graziano da Silva, Director-General of the UN Food and Agriculture Organization (FAO), called the advance "a major step" that will "enable the agricultural sectors to also engage in worldwide efforts to limit global warming."
For years, progress on agriculture was stalled while diplomats debated the right approach for fitting the massive and messy issue into international climate negotiations. By combining the science and implementation groups, the conversation about agriculture can move beyond hashing out technical details, allowing negotiators to explore real action at future workshops and meetings.
"Agriculture is a really tense issue because it's so critical to not only the food security but the livelihoods, as well, of many developing countries," said Teresa Anderson of ActionAid International. "Hopefully they can have the conversations about both the science and the action all in the same place."
G/O Media may get a commission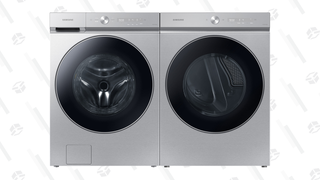 Get $500 back in credit
Last Chance: Samsung Bespoke AI Washer and Dryer Preorder
The UN climate negotiations process wasn't exactly built to handle an issue like agriculture. Think about energy: Compare dealing with the few big companies per country producing electricity by burning coal or oil, for example, with the more than 570 million global farms, growing pretty much every possible food using countless approaches in myriad locales.
There may be no one-size-fits-all approach to farming, but the UN's newfound attention should serve as a gut-check to nations, agencies, and institutions about whether their existing agricultural policies and research are sufficient, or if they should adjust the support they're giving farmers in different corners of the world.
An EU negotiator with knowledge of the decision listed some of the ways it and subsequent policy and research reviews could eventually help farmers, by leading to additional financial support, access to education and knowledge, and even the construction of infrastructure needed to get produce to market.
But, the negotiator emphasized, all of this comes down to helping farmers make a living by coaxing food out of the land to feed their families and the rest of us. In a warming world, what does a more resilient and lower-impact approach to farming look like? One example on display during the recent climate talks came from Bolivia, where long-time German transplant Joachim Milz is collaborating with farmers to make their fields of crops look and function more like forests."
"Our main goal is understanding the principles underlying living systems," Milz, director of the consulting firm Ecotop, told Earther. One of those primary principles is ecological succession; the idea that the mix of living things in say, a forest, is constantly evolving along a spectrum.

"Nature is always seeking to develop, to move on, to move forward," said Milz. "And what we are doing in agriculture, in general, is creating static systems." Staying stuck at one point in that progression—a sweeping corn field planted over and over again—invites common agricultural problems such as pests, diseases, weeds, and depleted and dry soils.
Ecotop encourages farmers to embrace ecological progression, plant a diversity of species that change over time, and build up soil organic matter, an important carbon reservoir.
Here's what that looks like in practice for an orange plantation: Instead of trying to maintain neat rows with orange tree after orange tree, Milz would regularly intersperse shade-tolerant banana trees. He would also throw some tall trees into the mix to occupy the forest canopy. Occasionally, Milz would prune those tall trees, and leave their woody and leafy remains to shade out weeds. Milz would also find space for crops like coffee or cocoa to fill in the understory of this agricultural forest, with still more room for the fleshy underground stems of ginger and turmeric to grow in the forest floor.
This so-called "successional agroforestry" approach can result in farms with dozens and dozens of species growing in addition to the oranges. It also works with short-lived crops like maize and rice, but requires resetting that ecological progression more frequently.
Milz admits that the idea of restoring ecosystems with agriculture can seem like a paradox, but has had years of success—benefiting roughly 2,000 people—demonstrating that it can work, in places ranging from Madagascar to Malaysia. Importantly, farmers working with Ecotop see comparable or improved production, with healthier soil in the long-run, according to Milz. Just last week, Ecotop's foundation received a $15,000 "Farming for Biodiversity" award, which should help Milz expand the technique to more people and places.
Those are the kind of results the UN climate negotiators see as the future of farming—growing more food with fewer impacts on the land and climate. And the hope is that their latest diplomatic efforts will help more farmers across the world pursue similar solutions.
Ashley Braun is a science and environmental journalist based in Seattle. Find her at ashleybraun.com and on Twitter @ashleybraun.